METO Systems designs and manufactures state-of-the-art, Current Good Manufacturing Practice (cGMP), stainless-steel material handling and processing equipment.
All customised products comply with the most stringent regulations across industries, including food and nutrition, nutraceutical, fine chemical, and pharmaceutical.
Our goods line include drum conditioners and massagers, bulk bag lifts, drum tilters and inverters, as well as platform lifts. We supply material handling systems and integrate equipment from an extensive list of strategic partners.
METO Systems' product line is available in mobile and stationary versions. Industry applications range from existing process improvements to developing a manufacturing process with one of our units at its core.

METO Systems Headquarters in Franklin Lakes NJ
M-2000 Electric Platform Lift With Base Mounted Safety Laser Scanner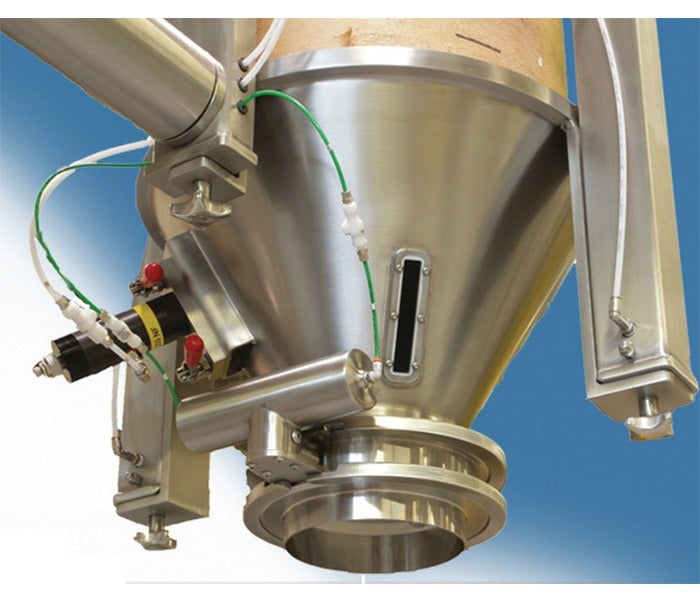 Column Lift Drum Inverter with Butterfly Valve, Material Vibrator, and Polycarbonate Sight Window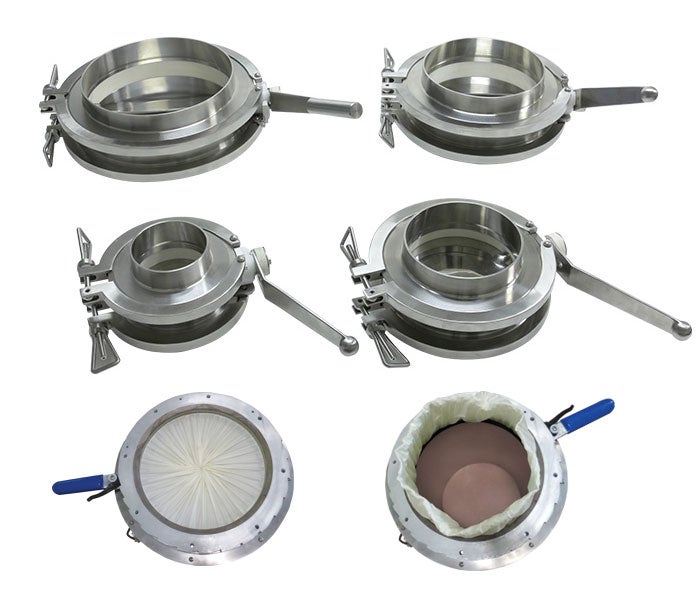 Column Lift Flow Control Options – Butterfly and Iris Valves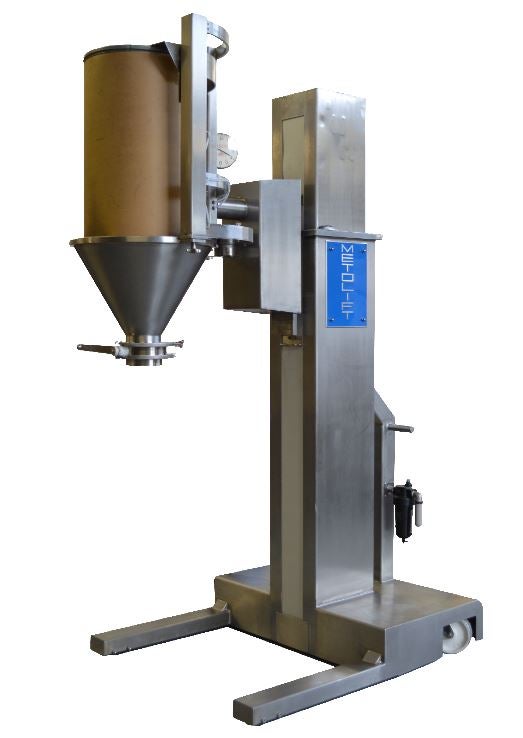 Telescoping, Mobile, Pneumatic Drum Inverter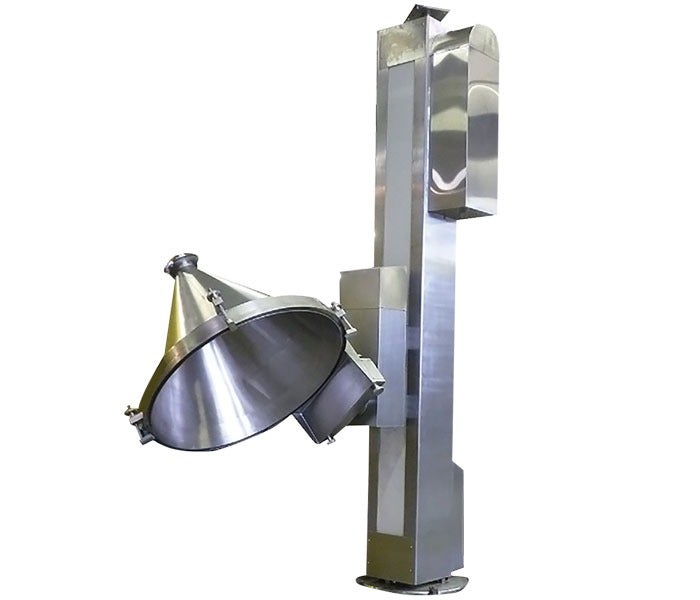 Stationary, Manual Swivel, Column – Bowl Inverter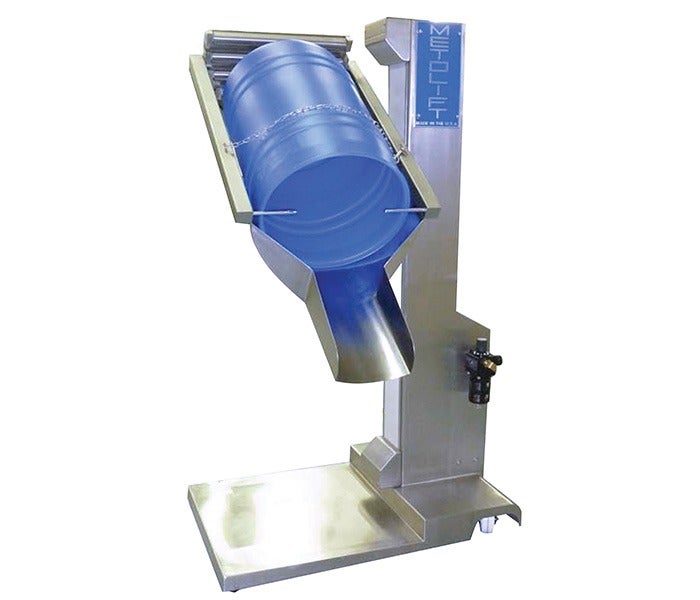 DMM-01 – Cam-Driven, Mobile, Open Pour, Drum Tipper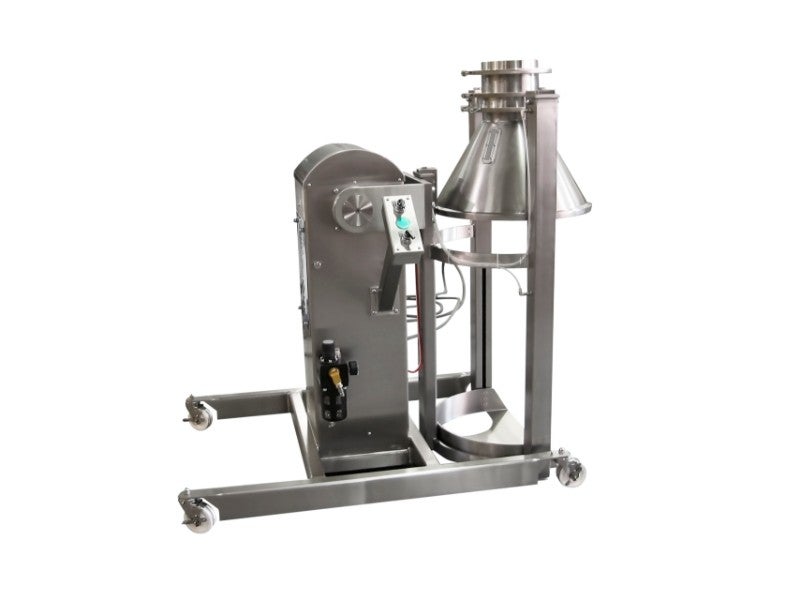 DDA-01 - Mobile, Pneumatically Powered, Drum Inverter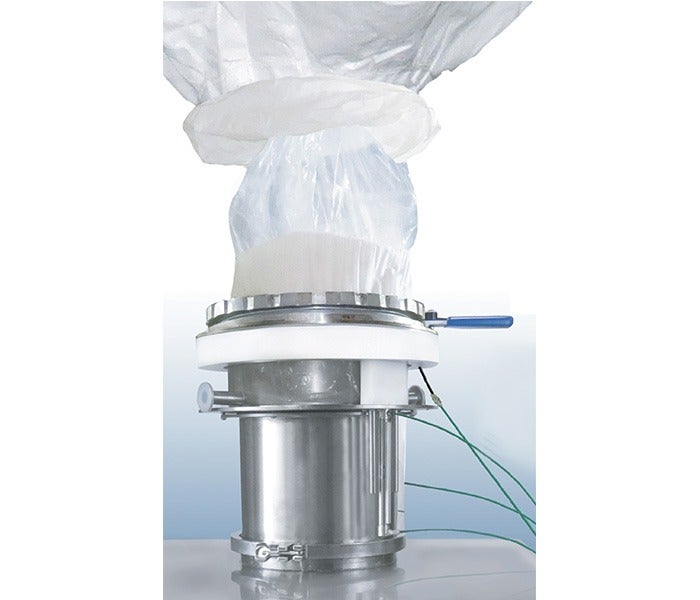 Flexible Intermediate Bulk Container Docking System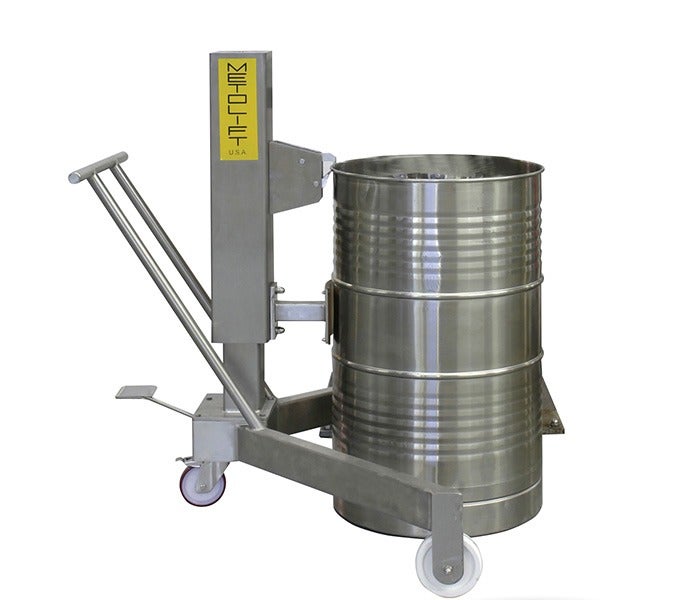 PLM-01 (Portalift) – Parrot-Beak Design, Hydraulic, Mobile Drum Transporter
Our expert sales and engineering staff prioritise communication to guarantee we identify and meet all client needs and design criteria, ensuring we find the most efficient and cost-effective result. Furthermore, we provide on-site installation support, machinery start-up, equipment validation and operator training.
Custom-Made Material Solutions for the Pharmaceutical Industry
Typical applications for METO System products include drum manipulation, drum lifts, container and bowl lifts, column lifts, powered mobile stackers and pallet jacks, blending systems, and docking systems.
Product lines range from bulk bag column lifts, bowl inverters, container and lab blenders, drum conditioners (massagers), drum tippers, stationary column lifts, mobile column lifts, mini lifts, drum inverters, telescoping mobile drum inverters, and pallet jacks.
Our sales engineers understand that finding the most suitable solution can be difficult with the multitude of options available, so they take the time needed to ask questions, help fill out specification sheets, and listen to individual requirements. Our goal is to find and recommend the best solution for your process and cGMP standards for your industry.
After-Market Sales and Support Services
METO Systems supplies high-quality, dependable, and durable stainless-steel material handling equipment. We also provide an integrated ongoing professional service to support client and equipment through our dedicated technical services staff and a standard 12-month warranty.
METO Systems can promptly respond to all questions and inquiries via our spare parts and services page on our website or by calling our after-market department.
We highly recommend our clients take advantage of our customised spare parts lists when a replacement is needed to minimise downtime.
Continuous Improvement and Maintenance Measures
METO Systems' preventative maintenance (PM) programme is a highly recommended option for post-delivery support.
With our PM Programme, minor repairs and PM services are performed on METO lifts and stainless-steel material handling solutions by skilled technicians.
The frequency of a PM visit is dependent on the client's needs, but we find that a biannual visit works best. Our programme also includes operator training to ensure safe and proper operation of our lifts to maximise the equipment's life cycle. Also, by registering with our programme, clients can obtain up-to-date spare parts at discounted prices, as well as notification of part discontinuation or obsolescence.
Clients typically use the opportunity of having a METO representative on-site to discuss any other questions, concerns or future potential projects. A quick walkthrough can allow our agent to suggest an action plan to avoid or resolve current or upcoming issues.
M-2000 Series Stationary and Mobile Lifts
METO Systems' innovative design allows for our advanced technology to be the core of many of our units. The M-2000 column is available in both stationary and mobile models, capable of handling loads of up to 2,000lb.
Depending on the purpose determined by our sales engineering team, the end effectors on METO lifts will vary in design and function.
From platforms with multiple gates, inverting drum cages with discharge cones and valves, and forks capable of handling multiple size bulk bags, our METO lifts are easily customised to precise applications.
As a result, the design of each METO lift suits the application needed, transforming the core column into drum inverters, drum tilters, platform lifts, and bulk bag lifts all manufactured with cGMP standards and pharmaceutical grade finishes.
M-5000 Series Stationary and Mobile Column Lifts
Similar to the M-2000 series, the M-5000 series comes with a more substantial, heavier-duty column at its core, capable of handling loads of up to 5,000lb.
Our M-5000 column lifts support the increased load requirement needed for heavy-duty applications including drum and barrel lifting, customised container inversion, drum tilting, intermediate bulk container (IBC) blending, and bulk bag lifts, manufactured with cGMP standards and pharmaceutical grade finishes.
Both M-2000 and M-5000 series models are generally available in pneumatic and electric versions to ensure a functional and efficient solution.
Stainless-Steel Mini Utility Lifts, Drum Conditioners, Blenders and Dumpers
Although METO Systems is best known for its larger custom lifts, we also develop stainless-steel material handling equipment for smaller-scale applications.
Our drum conditioners, portable drum movers, mobile drum dumpers, blenders, mini lift platform lifts, mini lift inverters, and mini lift tippers are all lighter duty applications for loads under 1,000lb, and customisable to suit individual needs.