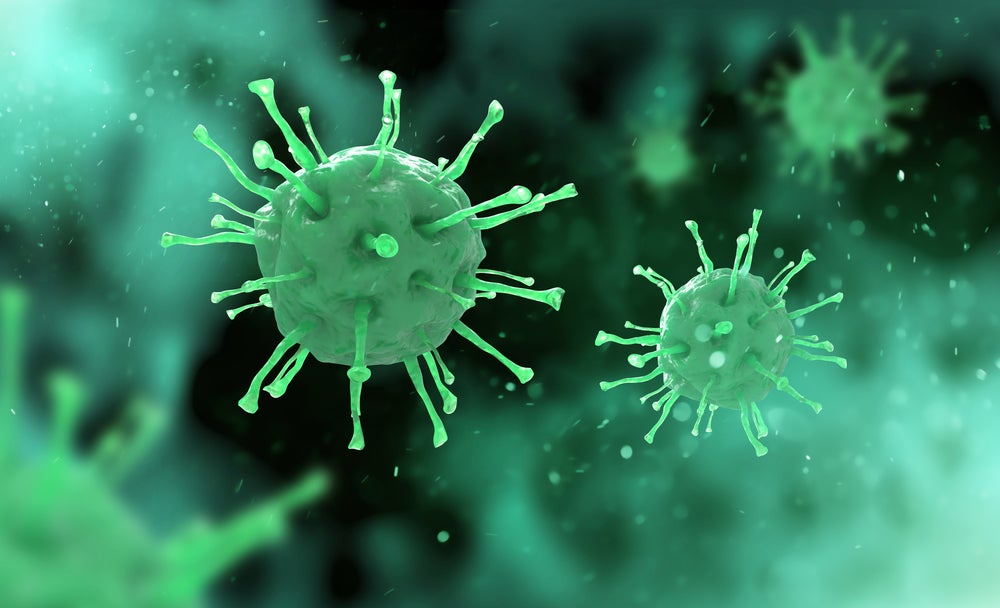 Like most infectious pathogens, SARS-CoV-2, the coronavirus that causes Covid-19, is mutating,  causing new variants to emerge. This is part of the virus's evolutionary mechanism to help it evade the immune system. However, it is creating concerns that Covid-19 vaccines – the main global exit strategy out of the pandemic – may become ineffective at helping the immune system fight SARS-CoV-2, putting the world back at square one.
To date, three main variants have been detected in various countries around the world. The first was identified in Kent, the UK, and is known as B117. The second is known as the South African variant or B1351, while the third emerged in Manaus, Brazil, and is called P1.
Studies have suggested that the two approved mRNA vaccines – BNT162b2 produced by Pfizer and BioNTech, and mRNA-1273 by Moderna – have managed to neutralise both the UK and South African variants. AstraZeneca's Covid-19 vaccine, ChAdOx1 nCoV-19, which was developed in collaboration with the University of Oxford, however, provided minimal protection against the more worrying South African variant.
A laboratory study carried out by the University of Texas found that Pfizer/BioNTech's BNT162b2 vaccine could neutralise the highly contagious Brazilian P1 variant. Other studies are underway to figure out if the other two UK-approved vaccines are effective against this newer variant.
The solution: vaccine boosters focused on variants
Although so far both Pfizer/BioNTech and Moderna's mRNA vaccines have been found to be effective against the concerning South African variant, B1351, the companies both decided they need to be prepared for the future of the Covid-19 crisis by developing vaccine boosters.
In addition, as AstraZeneca/University of Oxford's vaccine elicited substantially reduced viral neutralisation against B1351, compared to the original Covid-19 strain, the partners also decided to develop a variant booster.
"Vaccine boosters can help tackle the threat of emerging variants by providing individuals [with] immunity against known variants," explains Albany College of Pharmacy and Health Sciences associate professor of microbiology Dr Eric Yager. "Boosters have been used successfully with seasonal flu vaccines. Receiving the flu vaccine each year can work like a booster to enhance immunity against that flu strain."
In addition, Yager explains that "by reducing the number of people infected with the original virus and those infected with the variants, we can reduce the occurrence of additional variants". This is because variants are created in people infected with Covid-19, and "fewer infected people means fewer opportunities for the virus to mutate, which in turn means fewer future variants".
Vaccine manufacturers get to work on variant boosters
In late February, Pfizer and BioNTech announced they were developing a new vaccine targeting the B1351 variant. BioNTech CEO and co-founder Ugur Sahin explained that his company's proprietary mRNA platform is flexible enough to allow boosters to be developed in weeks.
Pfizer CEO and chairman Albert Bourla noted in a release: "While we have not seen any evidence that the circulating variants result in a loss of protection provided by our vaccine, we are taking multiple steps to act decisively and be ready in case a strain becomes resistant to the protection afforded by the vaccine.
"We are making the right investments and engaging in the appropriate conversations with regulators to help position us to potentially develop and seek authorisation for an updated mRNA vaccine or booster if needed."
Similarly, despite being confident its vaccine will be effective against not only the UK and South African variants, but also the emerging Brazilian variant, Moderna CEO Stéphane Bancel announced in late January: "Out of an abundance of caution and leveraging the flexibility of our mRNA platform, we are advancing an emerging variant booster candidate against the variant first identified in…South Africa into the clinic to determine if it will be more effective to boost titres against this and potentially future variants."
Moderna's variant booster candidate focused on the South African variant, which is known as mRNA-1273.351, has been shipped to the US National Institutes of Health for Phase I studies to begin.
The company is also developing a multivalent booster candidate that combines its original vaccine mRNA-1273 and the booster, mRNA-1273.351 into a single shot known as mRNA-1273.211. Yager explains the benefit of a multivalent booster approach is "it would produce protection against known emerging variants and boost immunity against the original virus".
Finally, the University of Oxford has started developing a second-generation version of its ChAdOx1 nCoV-19 vaccine to target Covid-19 variants with mutations similar to B1351.
University of Oxford professor of vaccinology Sarah Gilbert said: "Efforts are underway to develop a new generation of vaccines that will allow protection to be redirected to emerging variants as booster jabs, if it turns out that it is necessary to do so."
"We are working with AstraZeneca to optimise the pipeline required for a strain change should one become necessary.
"This is the same issue that is faced by all of the vaccine developers, and we will continue to monitor the emergence of new variants that arise in readiness for a future strain change."
The need for an existing vaccine booster
Boosters are not only useful in protecting and boosting immunity against new variants. They can also overcome another challenge facing Covid-19 vaccines: declining immunity.
Throughout the pandemic, studies have suggested that individuals' immunity against Covid-19 wanes over time, meaning it is possible for people to be re-infected with Covid-19. This, in turn, has created concerns about the durability of immune response in vaccinated people.
To alleviate this, vaccine companies, including Pfizer/BioNTech and Moderna, are also developing boosters of their original vaccines. This involves simply adding another dose of the vaccine to "re-expose our immune system to an antigen in order to 'boost' immunity… after immunity has declined over time", explains Yager. "Boosters would serve to maintain protection against the original virus and help keep communities at herd immunity."
Moderna has begun dosing a trial of its existing mRNA-1273 vaccine booster, while Pfizer and BioNTech will be offering US Phase I trial participants the opportunity to receive a third dose of BNT162b2 between six and 12 months after the initial two-dose regimen.
In this respect, Covid-19 vaccines are following in the footsteps of tetanus vaccines, which are administered approximately every ten years to "ensure individuals remain protected against the illness".
These multi-faceted vaccine booster efforts by pharma companies have been bolstered by the actions of multiple regulatory agencies. The US Food and Drug Administration and the European Medicines Agency have both published guidance that establish pathways to allow clear, accelerated pathways to approval for the multiple different types of boosters.
Administering vaccine boosters
The pandemic has taught the world that although having vaccines is good, it is only meaningful if those vaccines can actually be delivered and administered to the global population. Once these vaccine boosters are developed, studied and approved, the next challenge is getting them to patients at the right time.
Yager notes the roll-out of boosters will be challenged by the need for "substantial communication to the public [about] why booster vaccines are necessary". It is also important that this does not contradict or undermine messaging about the safety and efficacy of the existing two-dose vaccine regimes.
Another challenge is knowing when it is the right time to administer a booster. Since everyone is different, their neutralising antibody levels will decline at different rates post-vaccination, explains AXIM Biotechnologies CEO John Huemoeller.
To overcome this, AXIM Biotechnologies is developing a point-of-care Covid-19 test called ImmunoPass. It can rapidly and accurately determine an individual's level of neutralising antibodies against SARS-CoV-2 and the new emerging variants. AXIM is in the process of filing for emergency use authorisation in the US and the idea is that ImmunoPass will be used by a nurse or doctor in their offices to figure out if someone's neutralising antibodies have declined to a certain point, which means they are in need of a booster shot.