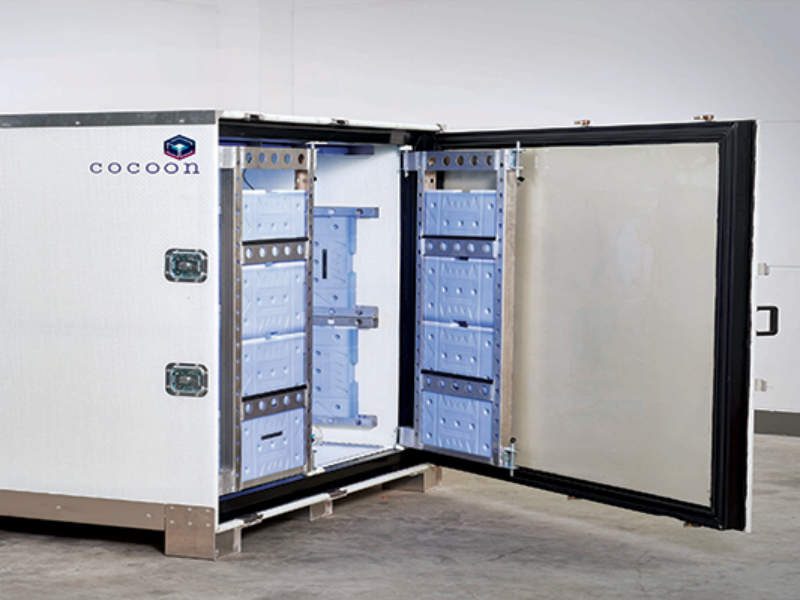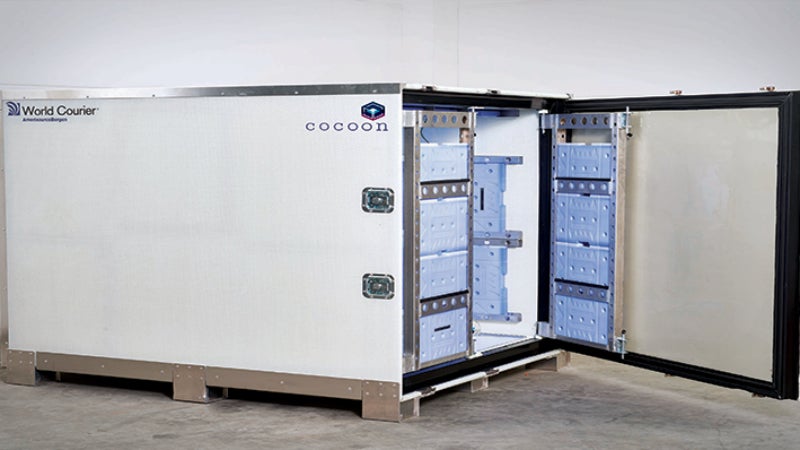 World Courier drives improvement in the transitioning logistics market with innovation, value creation, and flawless execution.
Today's logistics environment grows more complex as demand for time and temperature-sensitive transport increases. Leveraging the company's global network of data, researchers at World Courier's climate optimisation, and research engineering (CORE) labs have created packaging solution Cocoon, which drives significant performance enhancement.
This innovative solution delivers peace of mind for shippers of large-scale, temperature-sensitive materials by allowing for bulk shipments to depots and reliable transport of active pharmaceutical ingredients (API) and commercial drugs:
Reduces total shipment costs, while ensuring shipment security
Transparent qualification through CORE Labs solutions center and backed by the expertise of World Courier's global network of offices
Maintains temperatures up to 40% longer than comparable products on the market, while weighing up to 30% less
Powerful combination of lower weight and higher performance eliminates the need to sacrifice quality for cost
Cost-effective and ecologically friendly compared to active systems
The passive system requires no external power source during transit
A proven option for maximum reliability, quality, and performance at the greatest value
Access to World Courier's global network
World Courier partners with its customers to drive mutual value and innovates to solve unmet industry needs, leveraging its reach and knowledge.
You can maximise savings created by Cocoon by utilising the transport expertise of World Courier to inform decision-making around this new packaging solution.