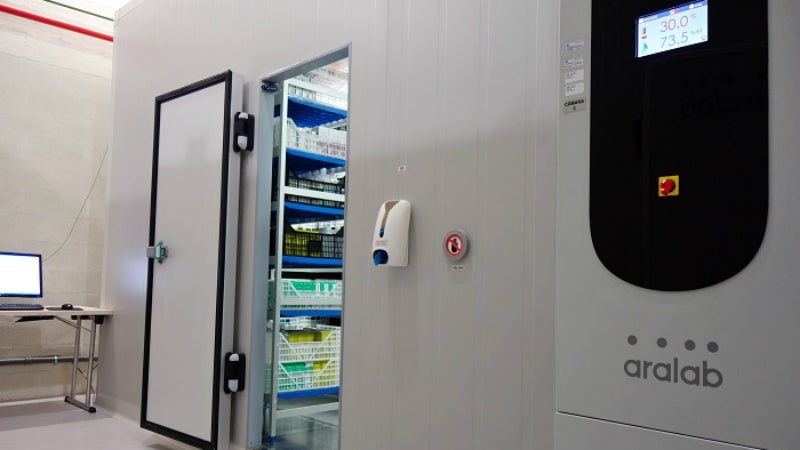 Aralab designs, manufactures, and services high-quality climatic chambers and controlled environment rooms for the healthcare industry.
With applications in the pharmaceutical, cosmetics, veterinary, and quality control sectors, the chambers are used to control environmental conditions such as temperature, humidity, light, and air-flow. The rooms are made of reliable components to ensure customers have access to effective equipment for research and testing purposes.
Stability chambers to replicate temperature and humidity for drug testing
Aralab's stability chambers reliably recreate temperature and humidity conditions to maintaining a uniform environment. These chambers meet ICH Q1A guidelines for stability testing and US Food and Drug Administration (FDA) 21 CRF Part 11 quality qualifications. In addition, they are also compliant with good manufacturing practices (GMP) and the World Health Organisation (WHO).
The FitoClima range includes the FitoClima 600 PLH-R for photostability trials, the FitoClima 600 PH for stability testing, and the FitoClima 1200 for maintaining stability at larger internal volumes. Temperature can be controlled between -5°C and 45°C at a stability of +/- 0.5°C and a uniformity of +/- 1°C. Conditions can be sustained between 35% relative humidity (RH) and 90% RH, with stability at +/- 1% RH and uniformity of +/- 2% RH.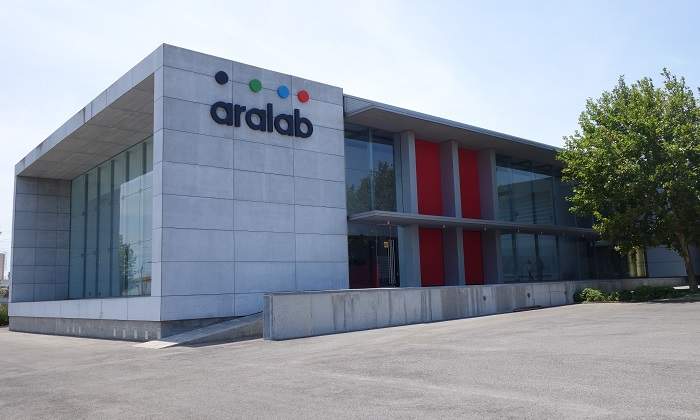 Aralab provides the pharmaceutical, food and beverage, and cosmetics industries with uniform and stable climatic conditions to comply with rigorous international quality standards.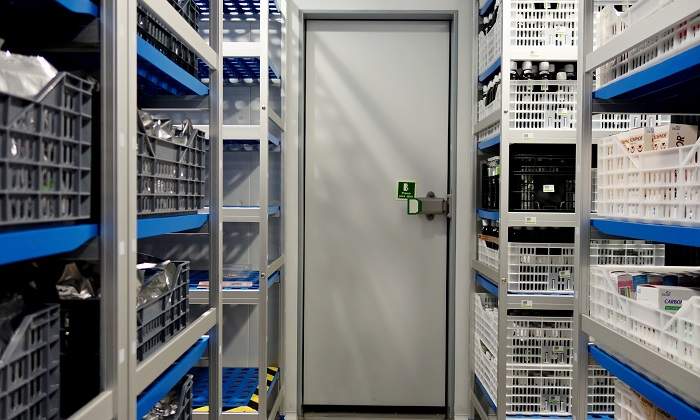 All the stability product range is compliant with all ICH Q1A and Q1B Guidelines, with both software and controller logging compliant with FDA 21CFR part 11 procedures.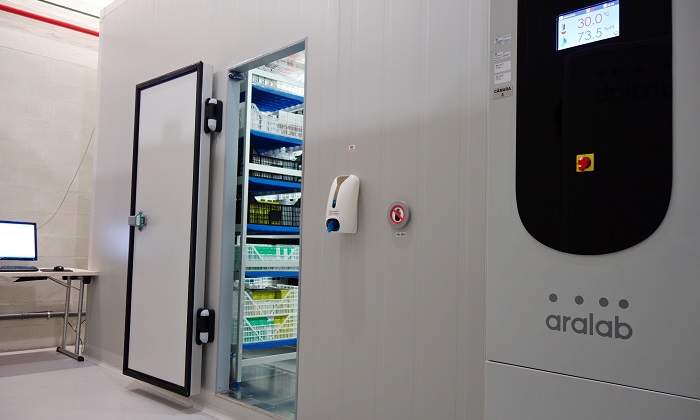 Customers can rely not only on exceptional uniform and stable climatic conditions but also on the high-quality customisable options.
With no assembly required, chambers are ready-to-use and feature between four and ten shelves for the 600l capacity unit and between eight and 20 for the 1,200l capacity model. Each is available with a FDA 21 CFR part 11 compliant controller and datalogging software.
Adjustable UV and visible light intensity for photostability testing of drug products
The FitoClima PLH-R can simulate and automatically produce light conditions for photostability testing in compliance with ICH Q1B Option 2 guidelines. It features specialised shelves and light banks, which allow for control of ultraviolet (UV) and visible light.
Full control is easy with the FitoClima 600 PLH-R's colour touchscreen ClimaPlus, which is used to programme light levels by percentage or intensity. Sensors in the light trays ensure accurate measurement of both instantaneous and accumulated light intensity with a chamber controller according to traceability standards.
Complete datalogging of visible and UV light, radiation, temperature, and humidity in environment stability chambers
Aralab's ClimaPlus is an FDA CFR Part 11 compliant programmable logic controller (PLC) that uses FitoLog software to undertake complete datalogging of visual and UV light, radiation, temperature, and humidity. With an easy-to-use touchscreen interface, the device has a user-friendly programme editor for management of 32 settings, each with 24 segments. This wide range of options ensures an individual approach to complex climatic simulation.
Alongside configuration of environmental conditions in the stability chamber, the PLC is password protected and can be used to set short-term alarms or long-term automatic notifications to ensure consistent data collection. To protect data, the device has a non-volatile memory so programmes are automatically restarted under previous settings in an emergency such as a power cut.
Designed to facilitate programming, monitoring, managing, and recording of programmes in FitoClima chambers, the FitoLog software consists of the FitoLog, FitoView, and FitoProgram applications. Fitolog records and displays data, retrieving information about active components, running processes, and reports errors.
The client may receive notifications by email or text message if any issues arise. The FitoLog helps simplify programmes and exports logs to different file types. It can also analyse the data in other management software such as Microsoft Access, StarOffice, and Excel. The FitProgram can design and link up to 32 programmes, creating detailed profiles and simulations.
Climate stability rooms and accelerated testing of temperature and humidity conditions
Aralab offers a number of stability testing rooms for the reliable maintenance of uniform temperature and humidity conditions for intermediate and accelerated trials. With varying dimensions and shelving configurations, these rooms allow for FDA 21 CFR Part 11 compliant datalogging.
These units feature capacities starting from 5,000l (5m³) up to 25,000l (25m³). They are adaptable, with height adjustable trays. Shelves can also be removed depending on storage requirements. The floor is slip-resistant and the modular panels are made of high-density injected polyurethane foam.