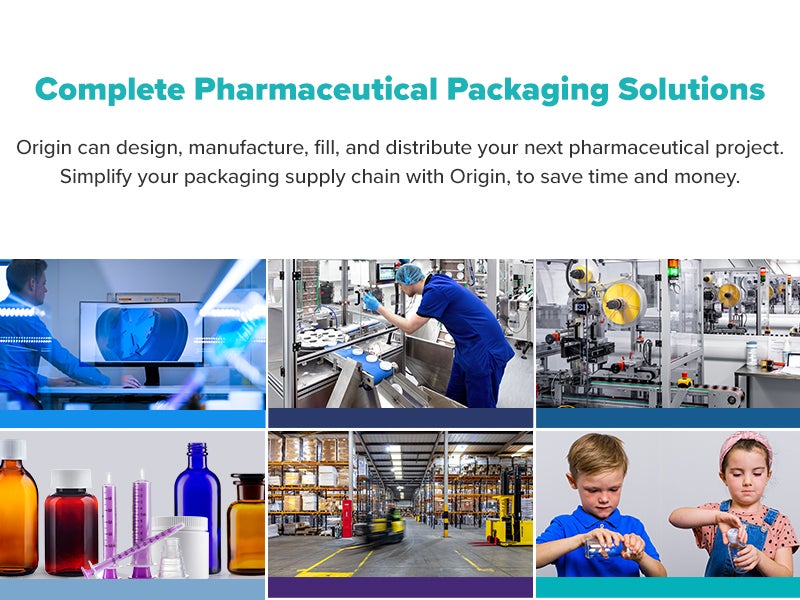 Origin Pharma Packaging (Origin) designs, manufactures, and supplies packaging for pharmaceutical products.
Operating from its Pharmaceutical Packaging, Logistics & Innovation Centre, the company partners with licence holders and contract manufacturing organisations (CMO) to provide innovative designs, strategic production, and strong supply chain performance.
Origin's ethos is 'Everything we do, we innovate'. This applies from designing new child-resistant closures for major pharmaceutical companies, to state-of-the-art enterprise resource-planning systems to increase speed-to-market.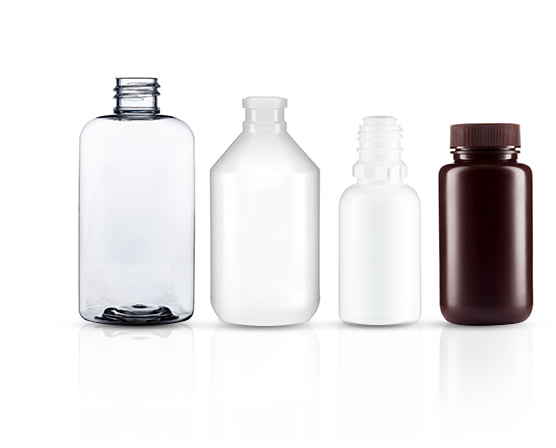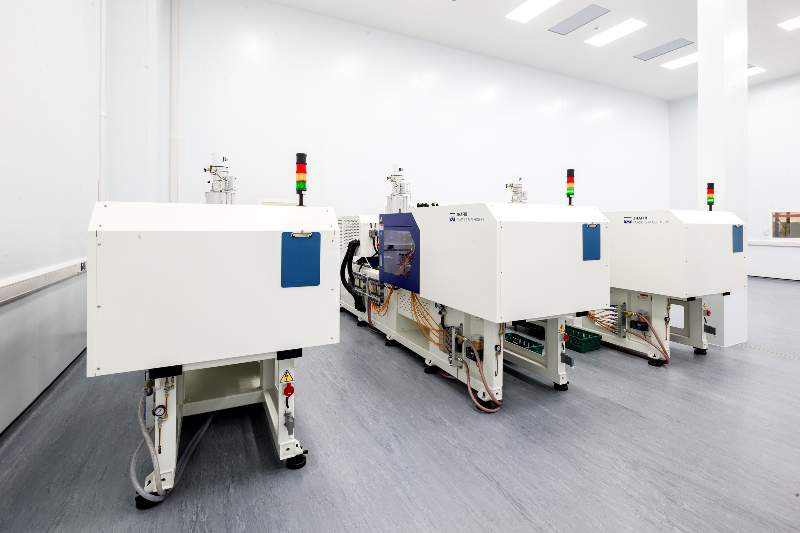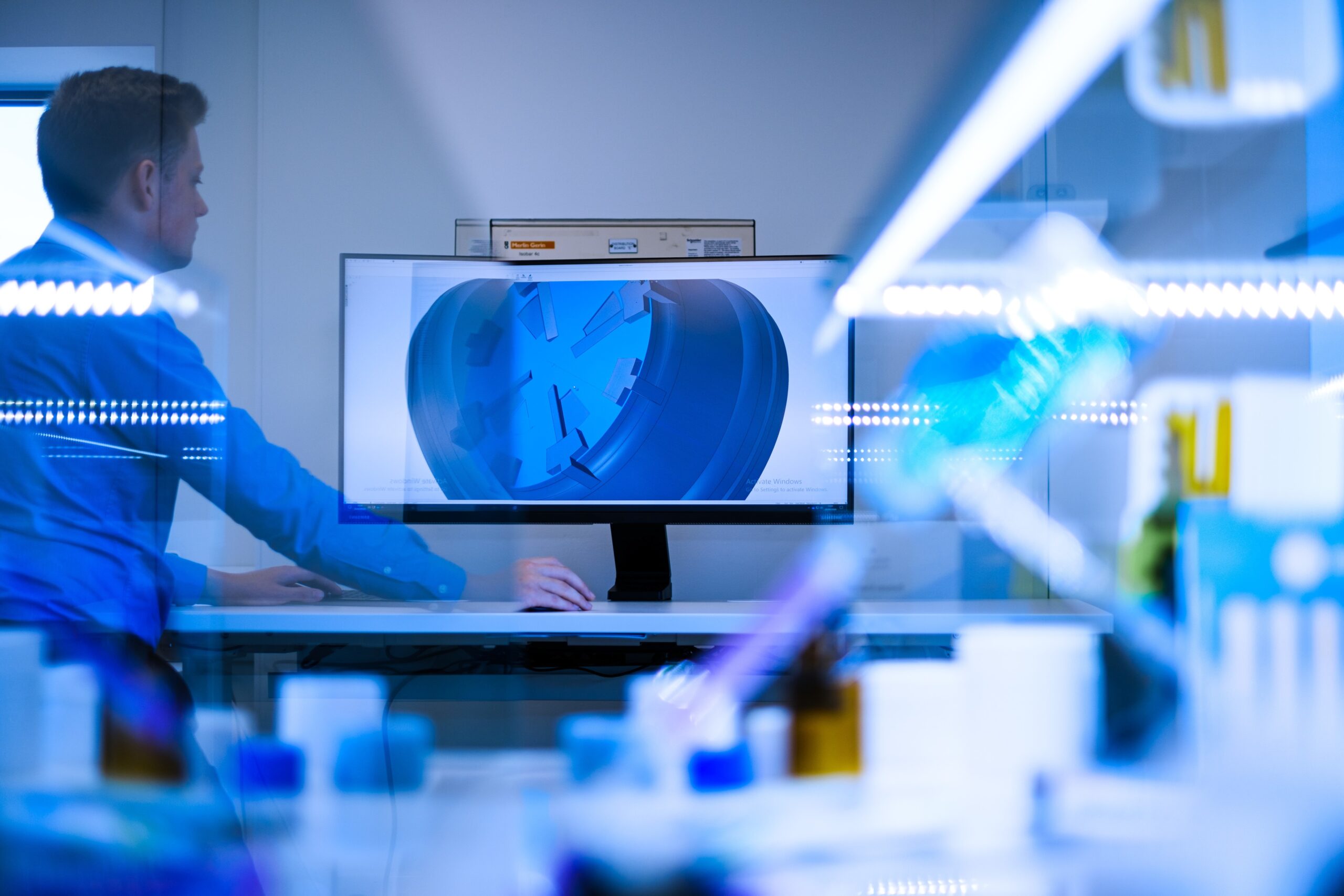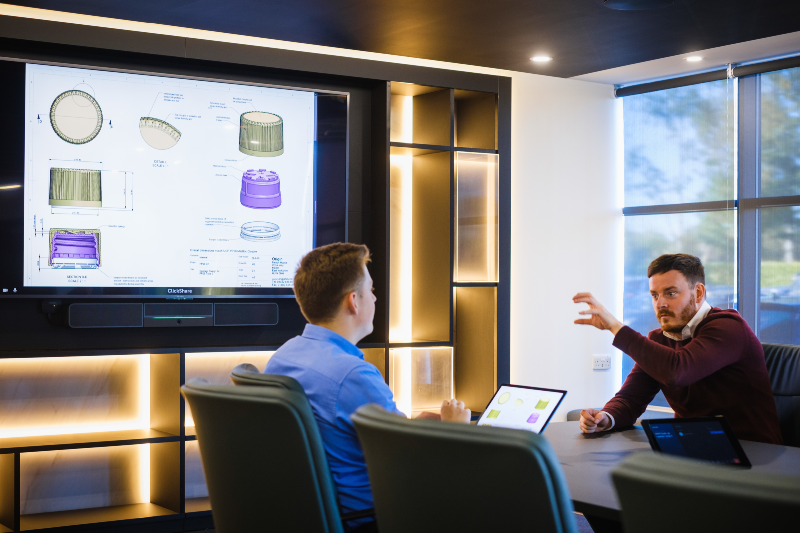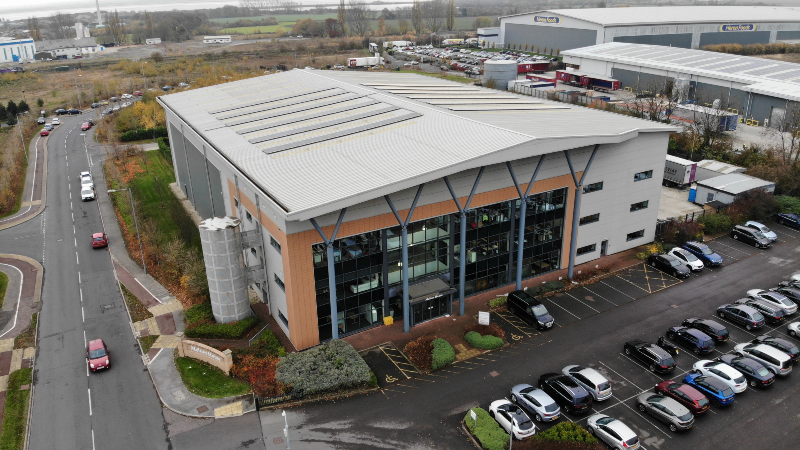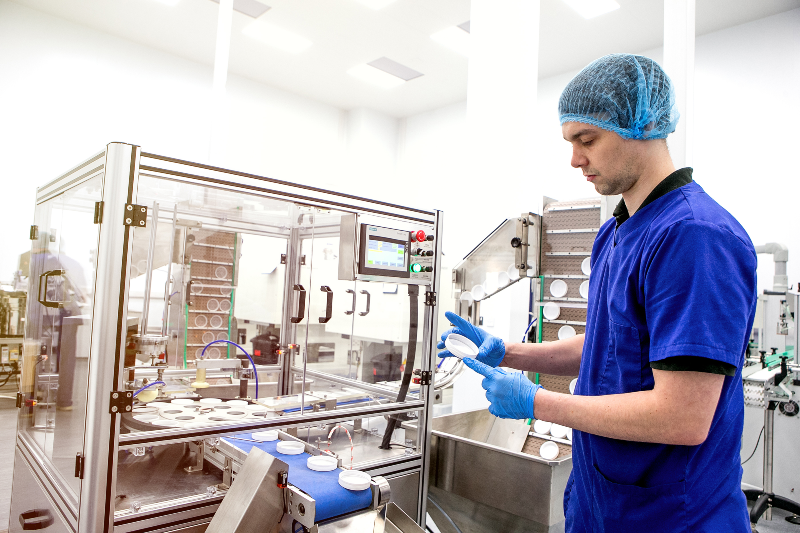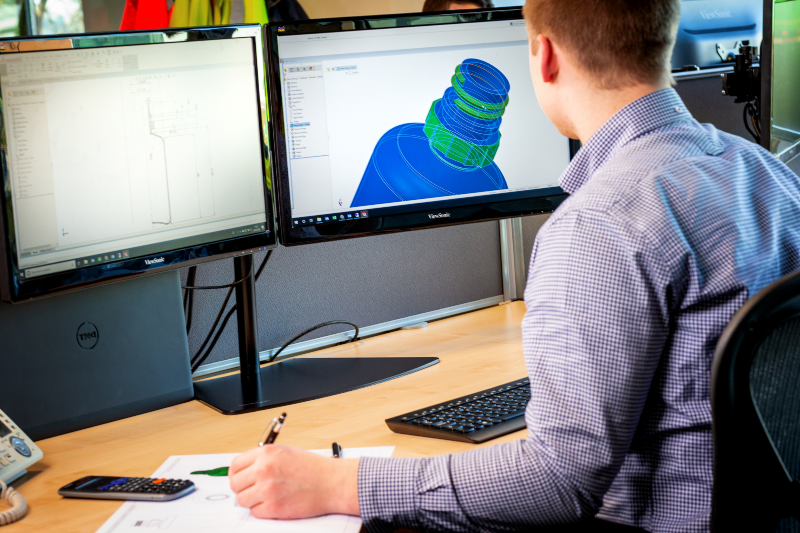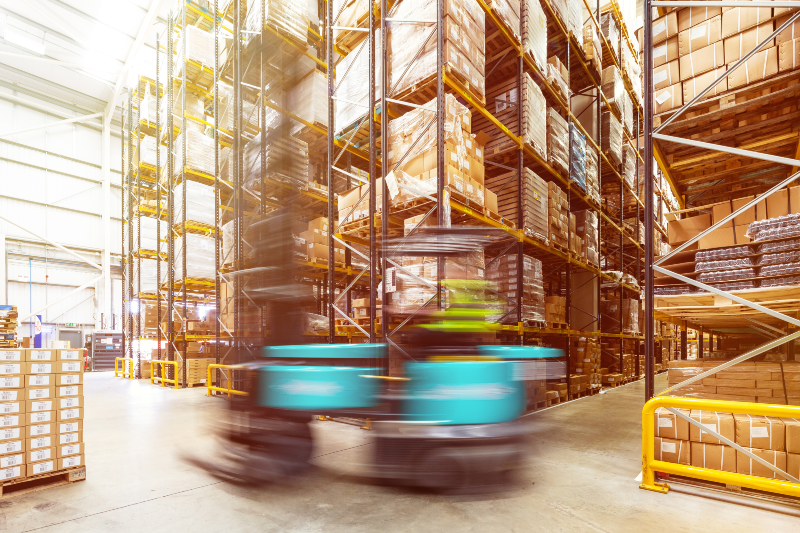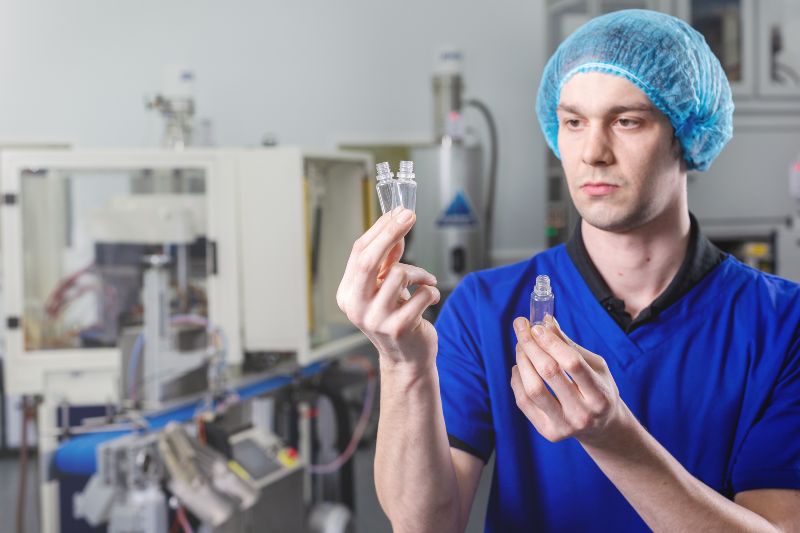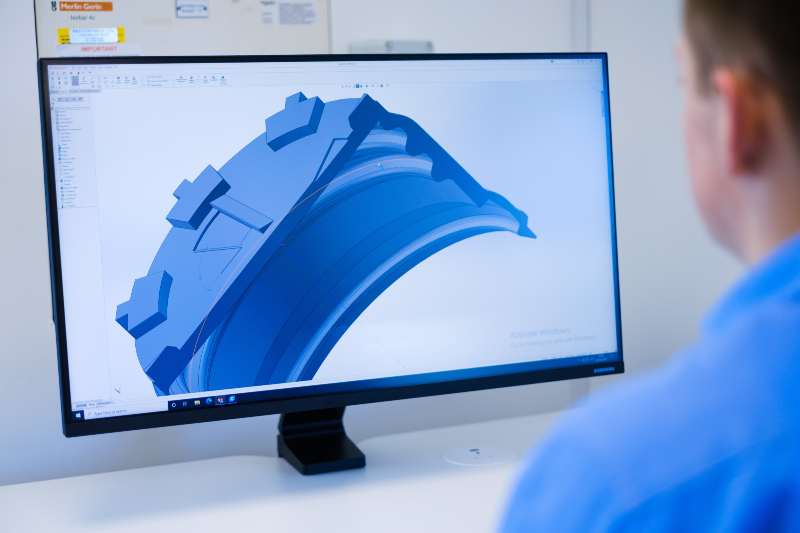 Cost-effective and high-quality packaging solutions for pharmaceutical products
Whether for a new packaging design, or an established supply chain, Origin offers innovative, highly flexible, and cost-effective packaging solutions, with assured supply. Origin provides a consistent and integrated approach to creating compliant and effective packaging.
The company forms strong partnerships with drug manufacturers, consumers, and healthcare companies, which gives Origin a clear sense of what its key deliverables should contain. Since its inception in 1963, Origin's focus has been consistently developed to assist the formation of effective packaging solutions, which are supported by a strong supply chain and outstanding client services activity. Its teams challenge design, manufacture, and distribution to ensure new designs lead innovation, rather than imitate.
The company is also extremely flexible, capable of creating strong primary packaging solutions to any problem worldwide. Origin employs world-class innovators, with a large wealth of experience, who deliver value beyond customers' and partners' most demanding expectations. While the company excels as a supplier, manufacturer, and designer, it also drives productivity and profitability for pharmaceutical companies, adapting to any business formation and size.
Pharmaceutical packaging design, strategic manufacturing, and
supply chain consolidation
Origin's Hybrid Pharma Packaging Partner (HP3) model is a programme for the management of change management, designed to raise the performance of the pharmaceutical primary packaging industry's supply chains to improve the competitiveness of the market. This allows Origin to provide flexible and personalised solutions for clients, delivering new designs quickly.
In addition, Origin has developed the 'Product. Intelligence. Learn. System' (P.I.L), which allows new product development (NPD), sales, marketing, and operation teams to gather ideas and formulate a solution.
Origin is flexible and can provide assistance throughout the complete primary packaging development process, true to its value 'Bringing Healing Home'. The company combines its extensive knowledge and experience with high-quality supply chain networks, innovation, design, and manufacturing to increase speed-to-market of packaging and raise profits.
Partner in design, manufacturing, and supplying
HP3 is a supply partner that embraces all aspects of design, manufacture, and the supply chain.
HP3's benefits include:
Global choice through exposure to multiple manufacturing capabilities
Leading edge project developments through a solution-based approach to challenges not biased towards single site capabilities
Superior outcomes via the combination of multiple disciplines with limited stakeholders
Increased competitiveness through fast track developments
Increased efficiency in speed-to-market
Operational excellence and reduced total cost of ownership (TCO)
Reduced overheads through implementing business excellence and lean principles
Local availability via regional distribution centres (DC)
Reduced risk through increased contingency options
Increased dominance and brand exposure through core purpose-oriented productivity
Strategic production
Strategy relationships via supplier consolidation
Assurance of supply via quality qualified relationships
Child resistant packaging experts
Origin's UK NPD team supplies and manufactures child-resistant packaging, offering a large range of medical packaging for pharmaceuticals that meet and exceed BSEN ISO:8317 and 16CFR1700 certification requirements, as well as international guidelines, regulations, and laboratory tests. These standards have both ethical and commercial significance, preventing the possible devastating effects of accidental child drug ingestion and preventing brand damage.
The company has expertise in plastic closure designs and the supply of child-proof caps. The NPD team's extensive knowledge and passion is infused with a deep resolve to ensure child safety worldwide. Origin works closely with the Child Safe Packaging Group (CSPG), which brings to light the incidents and traumatic experiences of accidental drug ingestion that can change the lives of those involves. Origin is committed to prevent these occurrences by preventing more than 40 million ingestions a year through its effective and compliant child-resistant packaging formations.
Innovation in packaging design
A dedicated global pharmaceutical packaging design organisation, Origin creates compliant, high-quality pharmaceutical packaging with quality assurance (QA) and good manufacturing practice (GMP) standards to meet regulatory supply requirements. Products are also designed to meet pharmaceutical drug manufacturer's standards, while also increasing their speed-to-market for commercialised drugs.
PILOT is a key element of Origin's HP3 Hybrid operating system. Designed to ensure Origin captures everything it needs to know about your latest pharmaceutical packaging, PILOT's innovation is inspiring. It invokes powerful attributes, including passion, emotion, pride, and belief. Origin believes in success and the company refuses to limit its knowledge to a single production process, a particular material, or polymer.
Origin's innovations include manufacturing advanced material compositions, creating precision 3D printed prototypes, and manufacturing using multi-layer extrusion-moulded processes capable of overcoming migration issues previously unresolved. PILOT provides an essential means of control.
About Origin Pharma Packaging
Origin's multi-faceted activities in these fields all combine to make Origin unique. Rather than operating from one location and in one narrow field of expertise, Origin operates from dedicated production cells strategically located in the EU and the US. This gives the company almost unlimited flexibility in its production processes, enviable lead times, and in many cases localised stock holding.
Utilising a top-class pharmaceutical packaging team, Origin guides client's packaging innovations from inception to design, tooling, clinical trials, validation, production, assembly, and marketing, constantly re-addressing best practice for a fully personal experience.
Origin is trusted daily to be innovative, while addressing a client's needs and protecting what's important. Working with Origin minimises the risk of failure in child-safe testing, as the company has engaged in child-resistant packaging development for half a century and has gained a wealth of experience in effective designs.
If you are looking for industry leading packaging, if you want guidance on packaging and the advantages of the types of products we design and produce, or if you require examples or a quote, then get in touch with Origin today using the enquiry form.