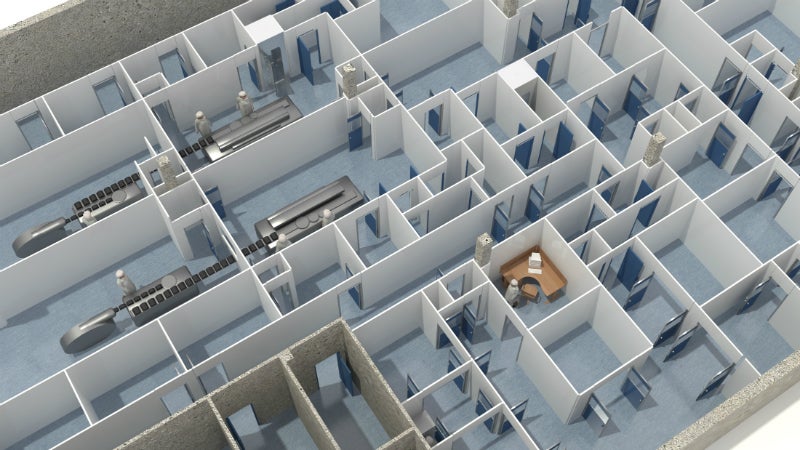 A total of 35 new engineering and construction projects including expansions and new pharmaceutical and biotechnological plants have been completed by Telstar within the first half of 2017 in Brazil, Bangladesh, Malaysia, Singapore, India, Malta, Lithuania, Switzerland, and Spain.
Of that set of projects, 17 correspond to complete turnkey projects in which the engineering and construction phases have been entirely covered by Telstar, and the company has led the development of the engineering stage for the 18 remaining installations.
A set of high-complexity projects that range from a huge new large-volume parenteral (LVP) facility to the enlargement of a pharmaceutical plant to manufacture oral solid / liquid dosage, as well as a biotech facility to manufacture insulin.
More than 50 years of forward-thinking has led to Telstar being acknowledged as one of the major suppliers to the pharmaceutical and biotechnological industry. The company undertakes project management for pharmaceutical process facilities, and has solid experience and know-how in implementing complete, turnkey engineering and construction projects.
Under a multidisciplinary management model, which is supported by its own professional team, Telstar provides solutions with an overall vision to highly-demanding projects.
Besides developing the conceptual, basic, and detailed engineering phases, construction work, commissioning, and qualification services, the project's scope is usually completed with the installation of process equipment and systems that have been designed and manufactured by Telstar using in-house technologies on sterilisation, freeze-drying, containment, clean air and pharmacopeia water treatment plants.
In addition to managing the turnkey projects as a qualified partner, Telstar also may works under an engineering, procurement, construction, management (EPCM) service contract, where the company develops the full set of engineering phases plus professional procurement services, allowing the client to establish different package tenders to third companies. Telstar capabilities are also completed with quality assurance, third party audits, and regulatory services.
Telstar has the capacity to offer an immediate market response through its global network centers, irrespective of the geographic location, to develop engineering projects. Using standardised tools and common documentation and protocols, a multidisciplinary team specialised in building information modeling (BIM) technology works together in a coordinated manner and in close association with the various engineering centers that Telstar has all over the world.
Solid knowledge and expertise has led Telstar to be a reference as an international supplier and provider of complete solutions with the capacity to undertake highly complex projects having global vision and using in-house resources.
For the development of integrated critical and non-critical facilities and the construction of pharmaceutical and biotechnological plants, the company has a multidisciplinary team made up of subject matter experts in current good manufacturing practice (cGMP) cleanroom installations and critical utilities, as well as being experienced in pharmaceutical production processes.
Telstar has released a new single-vessel good manufacturing practice (GMP) production freeze-dryer that is optimised...