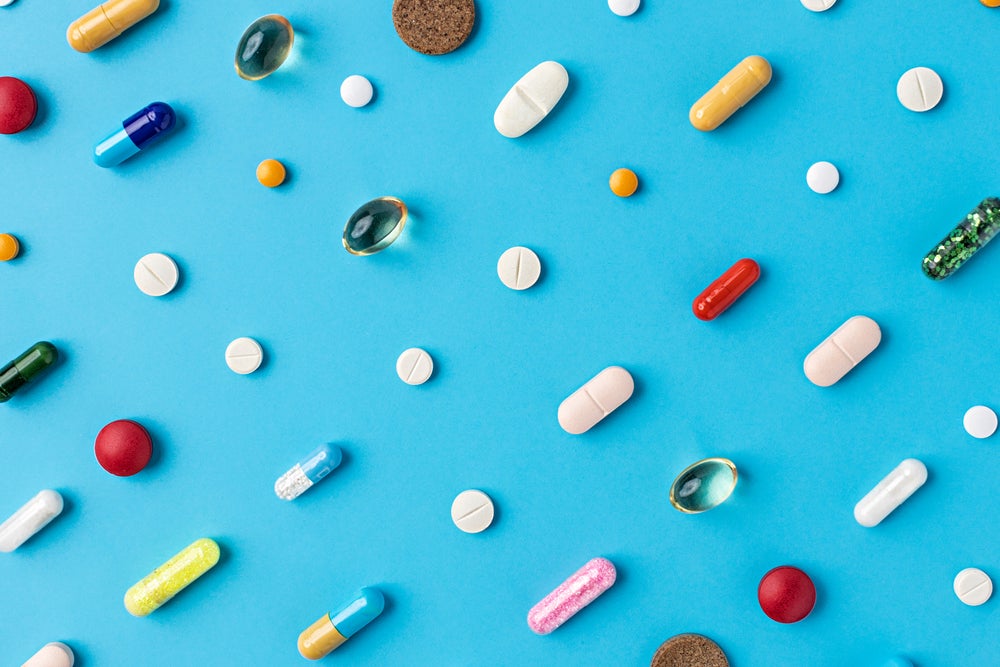 Alongside the race to develop new vaccines and treatments to combat the pandemic, scientists are exploring existing drugs that could be repurposed to treat Covid-19.
Several trials – including the UK's RECOVERY trial, the US' ACTIV-6 programme and the international REMAP-CAP trial – are seeking to identify repurposed medicines that could be beneficial for patients with the virus.
Pharmaceutical Technology takes a look at some of the repurposed drugs showing promise as Covid-19 treatments.
Tocilizumab
Tocilizumab is a recombinant humanised monoclonal antibody that is traditionally used to treat rheumatoid arthritis and systemic juvenile idiopathic arthritis.
The drug is an interleukin-6 receptor blocker, a "life-saving" class of medicines recently recommended by the World Health Organization for patients who are severely ill with Covid-19.
According to findings from four randomised trials, tocilizumab lowers the risk of death from Covid-19 over 28 days of follow-up and reduces hospitalisation time. The UK's RECOVERY trial found that for every 25 Covid-19 patients treated with the drug, one additional life would be saved.
Results from the REMAP-CAP trial also showed that a combination of tocilizumab and the arthritis drug sarilumab, can cut the relative risk of death by 24% when administered to patients within 24 hours of entering intensive care.
In June, the US Food and Drug Administration (FDA) granted emergency use authorisation to tocilizumab for use in hospitalised Covid-19 patients aged two years or older, who are on systemic corticosteroids and need additional oxygen, non-invasive or invasive mechanical ventilation, or extracorporeal membrane oxygenation.
The drug is also recommended by the UK's National Institute for Health and Care Excellence as a treatment option for adult patients hospitalised with Covid-19.
Remdesivir
Remdesivir, an antiviral made by Gilead and used to treat an array of viruses, was the first drug to receive US FDA approval as a treatment for Covid-19 patients.
Gilead's Phase III SIMPLE trial, conducted at more than 180 trial sites around the world, evaluated five-day and ten-day courses of remdesivir plus standard of care, versus standard of care alone, in patients hospitalised with moderate Covid-19 pneumonia.
Results from the SIMPLE trial demonstrated that patients in the five-day remdesivir treatment group were 65% more likely to show clinical improvement at day 11, compared with those in the standard of care group.
Data from another trial of remdesivir, led by the US National Institute of Allergy and Infectious Diseases, showed that patients treated with the drug recovered 31% faster than those treated with placebo. The median time to recovery was 11 days versus 15 days, respectively.
Remdesivir has been available to some Covid-19 patients on the NHS since last May, and was conditionally approved in Europe, for patients who require supplemental oxygen but not ventilation, in July 2020. Numerous other countries, including Canada, Australia and Japan, have also approved the drug as a treatment for hospitalised Covid-19 patients.
Dexamethasone
Anti-inflammatory drug dexamethasone is typically used to treat allergic reactions, certain kinds of autoimmune diseases, skin conditions, asthma and other lung conditions, a variety of cancers, and more.
The common corticosteroid was the first drug proven to reduce mortality in Covid-19 patients requiring oxygen or ventilator support and was approved in the UK for use on the NHS last June.
Analysis of RECOVERY trial studies evaluating dexamethasone found that mortality at 28 days was significantly lower in the dexamethasone group than in the usual care group. Deaths were reported in 22.9% and 25.7% of the groups' participants, respectively.
Patients in the dexamethasone group also had a reduced duration of hospitalisation compared to those in the usual care group and were more likely to be discharged alive within 28 days.
As well as the UK, dexamethasone has been approved for the treatment of Covid-19 patients in Japan, the US and Europe.
Budesonide
Budesonide is a corticosteroid drug available in inhaler, nebulization solution, pill, nasal spray and rectal forms. The inhaled form of the medicine is used for long-term management of asthma and chronic obstructive pulmonary disease.
The Phase III PRINCIPLE trial found that inhaled budesonide can shorten the recovery time for people with Covid-19 who are not hospitalised by three days.
Participants treated with budesonide inhaled 800 micrograms twice a day for two weeks and were followed up for 28 days. The study found that the median time to self-reported recovery for people taking the drug was around three days shorter than for those following usual care.
The budesonide group also reported greater wellbeing after two weeks.
Ivermectin
Ivermectin, a cheap antiparasitic drug, has become the centre of controversial debate since the pandemic was announced early last year. While some have touted the medicine as a miracle cure for Covid-19, numerous health authorities have recommended against its use in patients with the virus.
The drug is known to exhibit antiviral properties, but studies have so far been small or of low quality. Small pilot studies have suggested that early use of ivermectin can lower the viral load and duration of symptoms in some mild Covid-19 patients.
Last month, University of Oxford researchers added ivermectin to the list of drugs being evaluated as Covid-19 treatments in the PRINCIPLE trial. The antiparasitic will be compared to the NHS' usual standard of care.