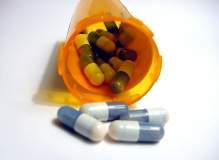 Greek drug regulator the National Organisation for Medicines last month accused multinational pharmaceutical companies of slashing medical supplies to the country by 90%, fuelling serious concerns regarding drug shortages.
More than 200 medicinal products are affected, including treatments for arthritis, bowel disease and hepatitis C, reported the Guardian.
The government has drawn up a list of more than 50 pharmaceutical firms, including Sanofi, Roche Pfizer, GlaxoSmithKline and AstraZeneca, who are set to halt supplies to the country due to the financial crisis.

Doctors in US cured a baby girl of HIV, using a cocktail of readily available anti-viral drugs.
The landmark case gives hope to the possibility that different populations of HIV-positive patients might be cured in different ways.
The young girl, now aged two, was diagnosed with HIV at birth and was immediately put on three HIV-fighting drugs – zidovudine, lamivudine and nevirapine, at the University of Mississippi Medical Center in Jackson.

A patent appeals board in India rejected Bayer AG's appeal to pull a generic version of its cancer drug Nexavar from the market.
In March last year, the government allowed local drug maker Natco Pharma to make and sell the drug for $175 for a month's dose, bringing down the original price by 97%.
The ruling set a precedent for more efforts by Indian firms to push for more compulsory licenses.
A simple breath test designed to detect nanoparticles could be used to discover stomach cancer in patients for quicker and more efficient diagnosis, Cancer Research UK revealed in March.
The breath test, developed by scientists from China and Israel, was found to be 90% accurate in detecting and distinguishing cancer from other stomach complaints in 130 patients.
Currently, stomach cancer is diagnosed by a biopsy of a patient's stomach lining, using a probe and camera sent down through the mouth and gullet.

Minerva Biotechnologies in March announced that it has made a major breakthrough in stem cell research by converting established human stem cells to the "elusive 'naïve' state" and maintaining them there.
The stem cell development company said they kept the cells in the 'naïve' state indefinitely, by culturing the cells in the dimeric form of NM23-H, a natural but recently discovered human growth factor.
This breakthrough, details of which are published in the journal PLoS ONE, is said to be significant because scientists widely believe that figuring out how to induce naïve pluripotency in human stem cells is critical for realising the promise of human stem cell therapies.

The UK Government's chief medical officer last month urged global politicians to incentivise the development of a new class of drugs, as the threat of antibiotic-resistant bacteria worsens.
Professor Dame Sally Davies warned that as new infectious diseases have been discovered nearly every year during the past 30 years, there have been very few new antibiotics developed.
If tough measures aren't taken to restrict the use of antibiotics and no new ones are discovered, Davies said, infections may kill patients as a result of routine operations.

Researchers in France said that early and aggressive treatment with HIV drugs can functionally cure about one in ten infected.
The revelation, made by researchers at the Institute Pasteur in Paris, follows analysis of 14 people who stopped therapy, but have since shown no signs of the virus resurging, the BBC reported.
Dr Asier Saez-Cirion, from the institute, told the BBC that five to 15% of patients in the study may be functionally cured, whereby they no longer needed drugs because the virus was attacked soon after infection.
Swiss scientists have developed a small blood testing device that resides under the skin to continuously collect results and send them to a mobile phone.
The 14mm wireless prototype, developed by scientists at Ecole Polytechnique Federale de Lausanne, can simultaneously check for up to five different substances in the blood.
Readings are then sent to a phone or laptop via Bluetooth. The device is inserted into a patient's interstitial tissue just beneath the skin of the abdomen, legs or arms via a needle, where it can remain for several months without needing to be removed or replaced.

British Biopharmaceutical giant AstraZeneca announced on the 21st of March that it will cut 2,300 jobs globally, in addition to the 1,600 jobs losses it announced just days earlier.
The company said it was cutting the jobs as part of its new business strategy to drive growth in the company, which involves restructuring its sales and administration divisions.
These jobs losses will result in $2.3bn (£1.5bn) of restructuring charges for the company, but it anticipates they will also save about $800m a year by 2016.
---
Related content
---
The EU launches a review of acne drug Diane 35, Takeda pulls anemia drug Omontys in the US over fatal hypersensitivity and scientists prepare to explore the Arctic seabed for new antibiotics.
GSK readies itself for the UK courts over Avandia diabetes drug, FDA approve the highest amount of drugs for 15 years and a flu vaccine made with an insect virus is approved.
---