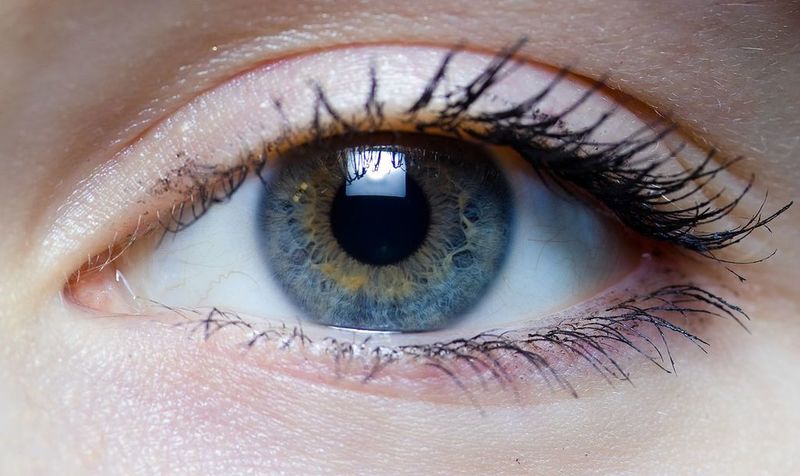 Takeda Pharmaceutical signed an agreement to sell its Xiidra 5% drug to Novartis for a total consideration of up to $5.3bn.
Xiidra is an anti-inflammatory medicine indicated to treat the symptoms of dry eye. The deal involves an upfront payment of $3.4bn, potential milestone payments of up to $1.9bn and the transition of around 400 employees to Novartis.
For the fiscal year ended 31 December 2018, Xiidra recorded adjusted net sales of $388m. Novartis expects the drug's commercial footprint will support its current pipeline candidates.
---
The UK's National Health Service (NHS) signed a managed access agreement to fund Biogen's antisense oligonucleotide (ASO) Spinraza (nusinersen) for a limited time to ascertain its effectiveness as a treatment for 5q spinal muscular atrophy (SMA).
The decision was made following a recommendation by the National Institute for Health and Care Excellence (NICE).
SMA is a rare, life-threatening condition that leads to severe, progressive muscular atrophy and weakness. Spinraza is one of the first therapeutics to target the disease's underlying cause.
---
Merck signed a definitive agreement to acquire biopharmaceutical company Peloton Therapeutics for an upfront payment of $1.05bn.
The deal includes an additional $1.15bn in potential future regulatory and sales milestones for select candidates.
Peloton Therapeutics aims to create first-in-class drugs for the treatment of patients with cancer and other debilitating or life-threatening diseases.
---
Eli Lilly announced the market launch of a half-price, generic version of its Humalog insulin.
Called Insulin Lispro Injection, the product is available in a vial or within a KwikPen.
Insulin Lispro can be substituted for Humalog as they contain the same insulin.
In March this year, Lilly revealed plans to launch the low-priced insulin generic, which is intended to provide diabetes patients with a cheaper treatment option.
---
UK-based medical research charity LifeArc sold its royalty interest in Merck's Keytruda (pembrolizumab) for $1.297bn to the European subsidiary of Canada Pension Plan Investment Board (CPPIB).
LifeArc was created from Medical Research Council (MRC)'s technology branch in 2017. MRC Technology collaborated in the humanising of the antibody anti-Programmed cell death-protein 1 (PD-1) therapy, which is now marketed by Merck.
This transaction is expected to transform LifeArc into one of the UK's largest medical research charities in terms of size of investment assets.
---
Pfizer agreed to acquire Swiss biotechnology firm Therachon for a total consideration of $810m to support its rare disease portfolio.
The deal involves an upfront payment of $340m and a further $470m when certain milestones are achieved in the development and commercialisation of TA-46.
This investigational, soluble recombinant human fibroblast growth factor receptor 3 (FGFR3) decoy.
---
AbbVie and Boehringer Ingelheim settled a patent dispute in the US over Cyltezo (adalimumab-adbm), a biosimilar of Humira (adalimumab).
As per the settlement agreement, AbbVie will provide Boehringer with a non-exclusive licence to its intellectual property related to Humira in the US.
The licence for Boehringer's Cyltezo will begin on 1 July 2023. The German pharmaceutical company will make royalty payments to AbbVie for licensing the Humira patents.
---
Amgen made a public offer to buy Denmark-based biopharmaceutical company Nuevolution for a cash consideration of around $167m.
The deal represents a 169% premium to Nuevolution's closing price on 21 May 2019. It has been unanimously approved by the Danish company's board of directors.
Founded in 2001, Nuevolution operates a small molecule drug discovery platform to be leveraged by pharmaceutical and biotechnology companies for identifying therapies.
---
The Institute of Cancer Research London (ICR) is set to support a drug discovery programme to address treatment resistance.
The organisation will provide £75m to build a Centre for Cancer Drug Discovery, which will host the programme.
Under the scheme, researchers from various disciplines will work together to develop therapies for cancer variants that are considered lethal due to their adaptability. This approach is expected to enable long-term control.
---
Bayer committed $150m to build a cell culture technology centre at its pharmaceutical development and manufacturing site in Berkeley, California, US.
The new 40,000ft² single-use technology (SUT) biopharmaceutical manufacturing facility will support the development of biological therapies across various patient types. It will focus on oncology, cardiology and additional specialty care fields.
Bayer's existing Berkeley campus includes a recombinant Factor VIII manufacturing facility to produce haemophilia A treatments.
---
AstraZeneca partnered with artificial intelligence (AI) company BenevolentAI to develop treatments for chronic kidney disease and idiopathic pulmonary fibrosis.
Under the long-term alliance, the firms will leverage machine learning and AI-based reasoning to systematically examine data and gain better insights into the underlying mechanisms of the diseases.
The companies will combine AstraZeneca's genomics, chemistry and clinical data with BenevolentAI's target identification platform and biomedical knowledge graph.