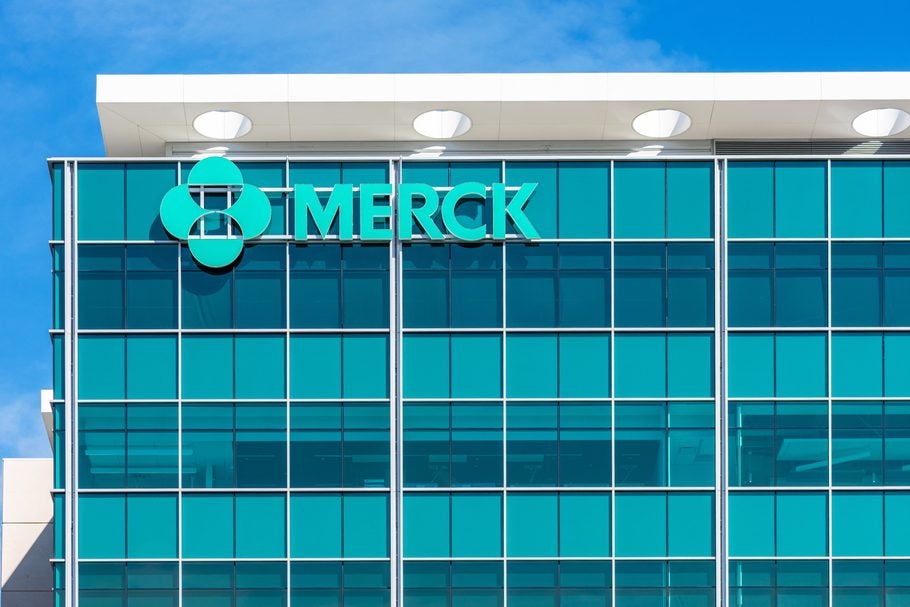 Need to Know:
Lower efficacy with updated data causes favor to shift toward mAbs
Safety questions come to the forefront again with theoretical risks
The narrow backing of Merck and Ridgeback Biotherapeutics' antiviral drug molnupiravir by an FDA Advisory committee to award an emergency use authorization (EUA) means monoclonal antibodies (mAbs), while cumbersome, still pose a competitive threat.
On 30 November, the FDA Antimicrobial Drugs Advisory Committee Meeting voted 13–10 in favor of granting molnupiravir an EUA. Molnupiravir's less-than-anticipated efficacy and theoretical safety risks dimmed its victory at the meeting, where several experts made a direct comparison and expressed favor for the more effective mAbs. Prior to the updated results, experts anticipated the choice between mAbs and molnupiravir would be difficult with the latter having a significant advantage of convenience as an oral drug. However, one thorn in the mAbs' side is that their efficacy against the emerging SARS-CoV-2 Omicron variant remains unknown and could be diminished.
The initial mAb rollout was slow given the logistical hurdles for setting up infusion centers, and widespread access in smaller cities and other countries still remains a major issue. However, mAb use has grown since they were first authorized, with Regeneron Pharmaceuticals, one of the leading suppliers, posting USD 804m in mAb-related revenues in 3Q21 alone.
After a day of detailed deliberations that dug into the uneven efficacy in different parts of the Phase II/III MOVe-OUT study, and molnupiravir's potential long-term risks, most members said the vote was a difficult decision. Several members that voted against the drug's authorization had concerns about the drug's potential for long-term mutagenic effects that the field has not been able to record yet. This concern was greatest for individuals who are pregnant or even of child-bearing age, and the eventual molnupiravir use recommendations in those groups came with several strong qualifications. The FDA usually adheres to AdCom recommendations but is not required to do so.
The theoretical mutagenesis risk weighed heavy because of molnupiravir's dampened efficacy. Four days before the FDA Advisory committee hearing, Merck released an updated analysis of MOVe-OUT. The 1,433-participant study found those treated with molnupiravir had a 30% lower relative risk of hospitalization or death. As per a previous interim analysis in October, this relative risk was 50% lower than placebo.
Molnupiravir has garnered a lot of interest with several purchase agreements, including those from the US government worth USD 2.2bn for a total of 3.1m molnupiravir courses that go into effect if the drug receives an EUA or approval, as per a 9 November release. Furthermore, the drug is already authorized in the UK.
Merck did not respond to a request for comment, but in a statement released on 30 November, an executive said the positive vote is a critical step toward bringing this oral COVID-19 therapy to appropriate patients.
mAbs pose strong competition
mAbs from Regeneron, Eli Lilly and GlaxoSmithKline are currently authorized in the US to treat mild-to-moderate COVID-19 in those at high risk of progression. Given a choice, mAbs would be preferable over other alternatives like molnupiravir since they have over 80% efficacy, said Dr William Schaffner, an Infectious Diseases professor at Vanderbilt University Medical Center in Nashville. The 30% relative risk reduction is better than nothing, but it "dints your enthusiasm for the drug," he said. Dr Myron Cohen, director, Institute for Global Health & Infectious Diseases at UNC Chapel Hill, agreed, adding mAbs work quickly, are considered safe even during pregnancy, and molnupiravir is not currently competitive with their efficacy in preventing progression of disease.
However, one new element that further complicates this choice matrix is the emergence of the SARS-CoV-2 Omicron variant, of which the first case was reported in the US on 1 December. The Omicron variant is concerning because of the mutations in the viral spike protein, said Dr Reynold Panettieri Jr, science director at the Rutgers Institute for Translational Medicine. The spike protein is important for binding to the angiotensin-converting enzyme 2 (ACE2) receptor, which acts as a gateway to the cell, he explained. Omicron has 32 mutations compared to 9 in the Delta variant, which could mean Omicron causes increased infections, Panettieri added. Neither the FDA nor the WHO has issued any statements on the reduced efficacy of the vaccines against Omicron which remains under investigation, but researchers expect the efficacy of these mAbs—which target the virus spike protein—to be diminished to at least some extent.
If their efficacy against Omicron is lower, that will influence the decision to choose a mAb, Cohen said. However, even if mAbs lose efficacy against the Omicron variant, the extent to which they will is still unknown, Schaffner said. If the reduced efficacy against a new variant is comparable to that with molnupiravir, then those who prefer oral drugs could choose the latter, Schaffner said. For now, mAbs remain a preferred option for treating mild-to-moderate COVID-19 in eligible people.
During the hearing, an expert on behalf of Merck said that theoretically molnupiravir should be effective against the Omicron variant, but it remains to be tested. GSK announced yesterday that its mAb Xevudy (sotrovimab) remains effective against Omicron mutations based on preclinical data.
The potential entry of Pfizer's own oral antiviral, Paxlovid, which uses a different mechanism of inhibiting a 3CL protease and has reported an 89% risk reduction in the same target group, further complicates molnupiravir's outlook. While it is not incumbent on the FDA to follow through on the committee's recommendations, at least one member suggested leaving open the possibility to revoke molnupiravir's EUA if a more effective option emerges soon. Pfizer initiated a rolling submission with the FDA for Paxlovid in October, and announced on 16 November it plans to seek an EUA.
While imperfect, molnupiravir is probably better than not having any alternative, especially given that mAbs are not available in all parts of the world, Cohen said. Also, for older people, any potential mutagenesis effect will have a less dramatic impact in their future, he added. Panettieri said until molnupiravir is used in real-world settings, its full benefit will not be understood.
Questions linger on long-term safety
Molnupiravir's potential mutagenesis risk faced the most scrutiny when the FDA asked the committee to deliberate its use in pregnant women. Panelists also raised questions on whether molnupiravir use could enhance the viral evolution and create escape mutations that could lead to more serious SARS-CoV-2 variants, which led at least one member to vote against the authorization. Most panelists in favor of molnupiravir receiving an EUA qualified their choice with heavy caveats for restricting its use in pregnant individuals only in special circumstances in the absence of other options. Any long-term existential risks are difficult to quantify, but there is no immediate host DNA mutagenesis risk, said Cohen, who was involved with early molnupiravir research before it was licensed to Merck.
Given rising Covid-19 cases, molnupiravir should be considered for pregnant individuals only through shared decision-making, rather than being completely excluded as an option, most committee members agreed. During the hearing, an FDA scientist mentioned potential protocols involving a test to rule out pregnancy and recommending contraceptive use until four days after the final dose. However, requiring individuals to test for pregnancy or have a persuasive conversation on contraception or abstinence to determine eligibility will only make access difficult in smaller communities, Schaffner said. Furthermore, it may slow down its use when molnupiravir ideally needs to be taken soon after symptom onset to be effective, he added. Molnupiravir is meant to be used within five days of symptom onset.
In the MOVe-OUT study, 95% of participants received at least nine doses, as per an expert on behalf of Merck. Participants are closely monitored in a study and a diminution in adherence over time in the real world should be expected, especially if it is not an easy regimen, said Schaffner. The trial tested a regimen of four 200mg capsules taken twice a day for five days. Two members who voted no cited the potential lower adherence in the real world as a concern for giving rise to escape mutants.
However, the concern that molnupiravir use could give rise to new variants or additional mutations is still theoretical, said Panettieri. It is worth looking at HIV, he said, from the perspective of combination therapy and how it reduces the likelihood of developing resistance, which could be something to explore for Covid-19 in the future as well.