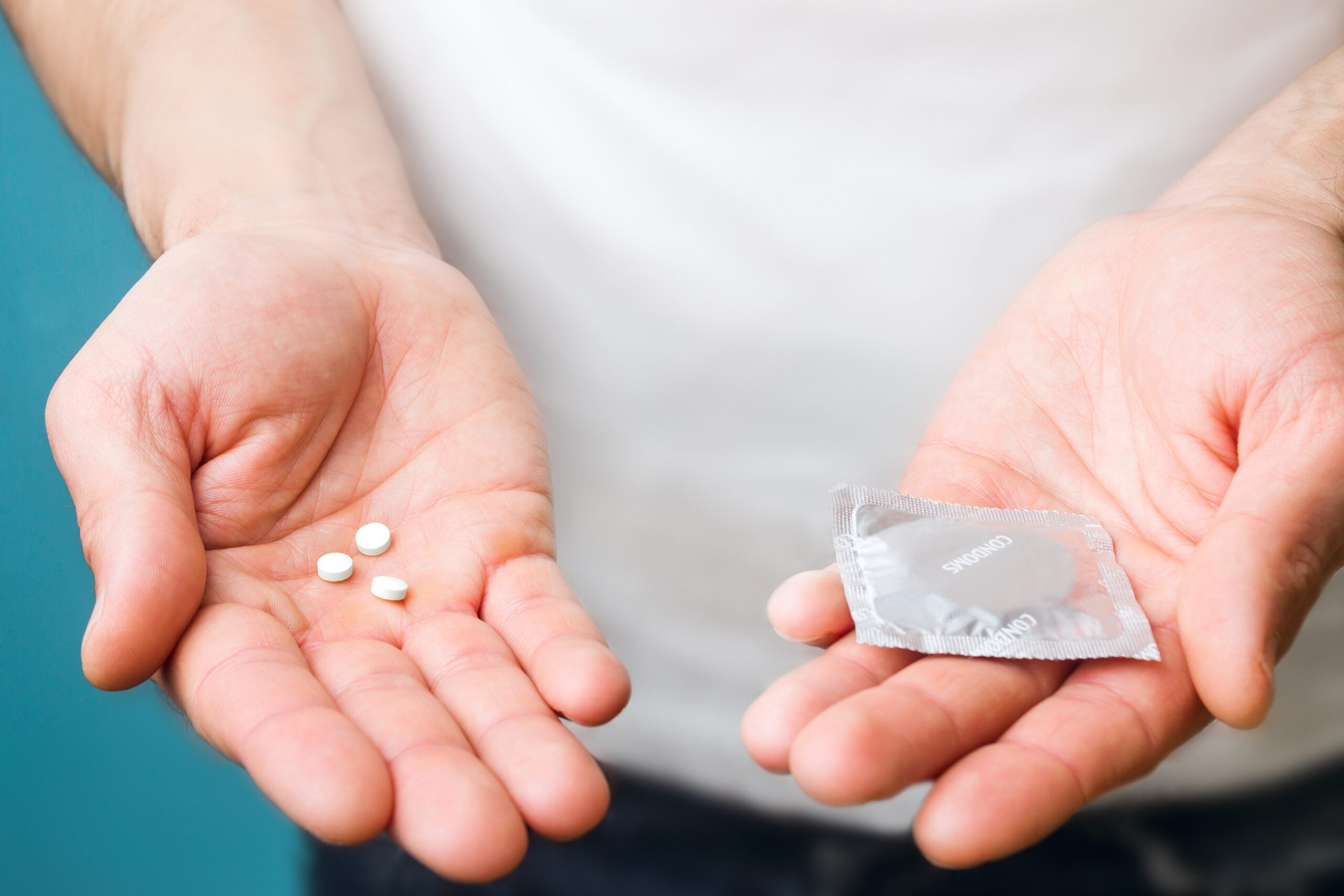 With advances in clinical studies evaluating male contraceptives, and laws restricting abortion access after Roe v. Wade was overturned in the US, male contraception has been getting increased attention from the public.
In June, favourable Phase I safety results from a study that evaluated two progestogenic androgen pills were reported at the annual meeting of the Endocrine Society in Atlanta, Georgia. Earlier in March, researchers from the University of Minnesota shared their findings from a preclinical study featuring a non-hormonal pill that may move into human trials in the near future. And further, the Eunice Kennedy Shriver National Institute of Child Health and Human Development (NICHD) and the NGO Population Council are codeveloping a hormonal gel that is in an ongoing Phase II trial.
According to Dr Brian Nguyen, associate professor of Clinical Obstetrics and Gynaecology at the University of Southern California, there is more public interest now regarding male contraceptives, compared to five years ago. The increased anxiety about the future (following recent events) indicates that there are limited contraceptive options for women, he says.
At the moment, male contraception mainly involves condoms or a vasectomy. But a handful of institutions and start-ups are studying other alternatives.
Hormonal approaches popular
Hormonal approaches, which have been studied for many years, are more advanced than non-hormonal ones, says Dr Richard Anderson, Co-Director of the Centre for Reproductive Health at the University of Edinburgh.
Anderson is taking part in a Phase II NICHD/Population Council-led study of a testosterone-segesterone acetate topical gel called NES/T, that is ongoing at sites in the US, the UK and elsewhere. NES/T combines testosterone with progestin segesterone acetate.
A silicone elastomer vaginal birth control system for women called Annovera releases the ethinyl estradiol and segestrone acetate hormones over time.
In males, by combining segesterone acetate with testosterone, the idea is to lower sperm counts while maintaining healthy testosterone levels. "Over the course of the day, you're releasing a pretty constant amount of hormones. One is the progestin that keeps the testosterone in the testes shut down. And the other hormone is testosterone that keeps everything working normally," explains Diana Blithe, PhD, Program Chief of the Contraceptive Development Program at the NICHD.
According to GlobalData's Pharma Intelligence Centre, there are 10 investigational male contraceptives, including DMAU and NES/T. GlobalData is the parent company of Pharmaceutical Technology.
Following the Phase I safety data presentation at the Endocrine Society meeting, the NICHD aims to advance its oral progestogenic androgens—dimethandrolone undecanoate (DMAU) and 11β -Methyl Nortestosterone Dodecylcarbonate (11β-MNTDC), to clinical trials.
Despite the popular use of oral hormonal contraceptives among women, thus far, no one has been able to create testosterone in an oral form that can be given in a single daily dose, says Blithe. Currently available oral testosterones require multiple daily doses, she explains. Testosterone undecanoate, marketed by Clarus Therapeutics under the name Jatenzo, is a twice-daily orally administered form of testosterone replacement therapy approved in March 2019.
Although in earlier stages of development, non-hormonal approaches are making rounds. University of Minnesota College of Pharmacy professor Gunda Georg, PhD, and her team of collaborators presented their preclinical findings on a potential non-hormonal pill called YCT529 that targets retinoic acid receptor alpha (RAR-α), at the spring meeting of the American Chemical Society.
According to Georg, the data in mice not only showed that the pill had a favourable safety profile, but it was also 99% effective in preventing pregnancy. In addition, the mice fully recovered after the compound was withdrawn, she notes.
High safety bar for contraceptives
Previously, hormonal agents faced greater safety concerns, but this is now changing with newer agents, Georg says. Still, non-hormonal approaches could offer an alternative to those who did not tolerate hormonal alternatives, she says.
Blithe says that safety remains one of the central challenges in contraceptive research at large. Since these are products given to healthy individuals, and not as treatments for conditions, the tolerance for side effects is particularly low, she explains. Strict safety requirements also explain why companies have previously remained apprehensive in entering the space, Anderson says.
The safety threshold has continued to rise, which makes development more difficult now than in the times when female contraceptives were developed, says Nguyen. In turn, this has put all responsibility to women without acknowledging the role of men, he adds.
Contraceptive devices represent an interesting alternative, but some of these, such as vas-occlusive contraception in the form of a plug, could prove challenging in its use, says Blithe.
So far, Anderson describes interest from private companies as modest rather than major. More specifically, no major pharmaceutical companies have set their sights on this particular avenue, he says. Previously, larger companies looked into potential male contraceptive assets, but these were since discontinued, says Georg. She mentions larger businesses such as Wyeth, that discontinued the development of a male contraceptive after its merger with Pfizer. Elsewhere in Germany, Schering AG also looked into male contraceptives, before discontinuing that research avenue after a merger with the pharma giant Bayer, she says.
Georg's team was able to license YCT529 to an San Francisco-based biotech YourChoice Therapeutics. The biotech recently raised $15 million in a Series A and the candidate is expected to soon move into the clinic.