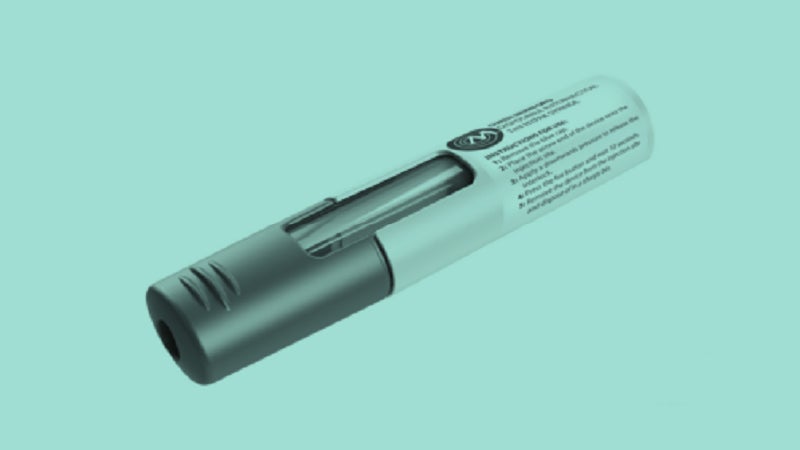 Autoject® Micro platform is an auto-injector with automatic needle insertion.
Set in a compact body, this disposable auto-injector contains a patented drive mechanism technology. This allows true auto-injection in a more discreet package.
Key features of the Autoject® Micro platform include:
True auto-injection, with the needle inserted and dose delivered with the press of a button
Sharps injury protection as the needle is hidden before and after use
Button or Pressure activation versions
Audible and visual end-of-dose indication
Convenient size for storage and portability
Large viewing window to see syringe
Ergonomic, with its oval shape and large-grip detail on cap
Specifications:
The device is disposable
It is a true auto-injector
Needle is hidden before and after injection
Sharps injury protection (ISO23908, ISO110608, and ISO11068-5)
Safety lock to prevent accidental activation
Visual and audible end-of-dose indication
Needle shield removal feature
Fixed-dose
It has a glass prefilled syringe
The syringe size is available in 1.0ml and 2.25ml sizes
It gives a subcutaneous injection, with an option for intramuscular
Steps for use:
Remove blue cap (needle shielf is automatically removed)
Place the device against the skin automatically unlocks the device and presents the activation button
Audible and visual indication signifies end-of-dose and the needle shrouds to prevent injury
From day one, we will guide you throughout the development process; at every step, you...