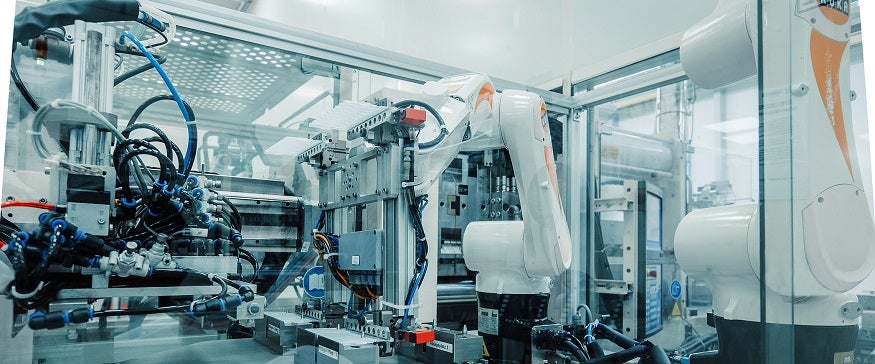 Sanner Group is a next-generation contract development and manufacturing organisation (CDMO) that serves medical device customers as an agile and collaborative mid-sized partner. We design, develop, and manufacture drug delivery systems, diagnostic solutions, and medical devices for customers worldwide.
Our dedicated team of experts works closely with customers and listens to their requirements to help realise their CDMO projects efficiently with reliable and open communication.
Central to Sanner's offering is the smart optimisation of CMO projects, with improvements to enhance manufacturability and product quality for drug delivery, diagnostic, and medical device solutions.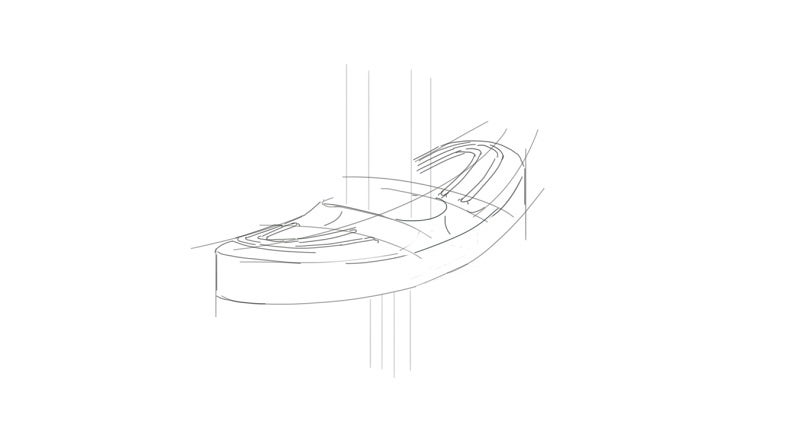 Possibilities to individualize pre-filled syringes are manifold. Sanner as a CDMO offers medical design competence for your drug delivery device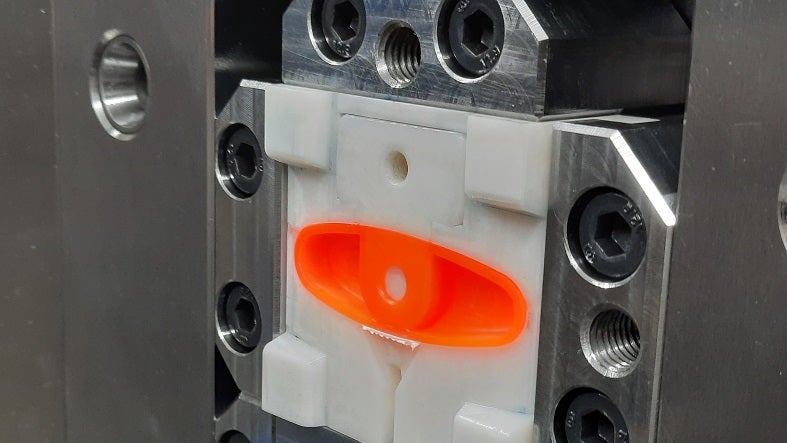 Get prototypes of final material for your drug delivery device or diagnostic product with additive manufactures toll inserts for better testing and design proof
New ways for assembly concepts with virtual reality safe time and get your medical solutions or diagnostic devices early to market, because you avoid costly optimization loops.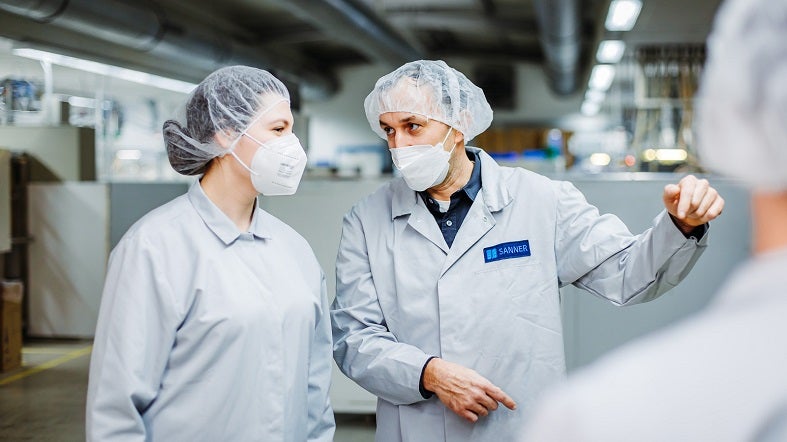 While you are selling your drug delivery system and medical device, Sanner is taking care of of technical or material refinements, quality or cost improvements.
Production processes are fully adapted to the requirements of the medical and diagnostic industries, starting with inhouse expertise and capabilities for mold conceptualization up to fully automated production processes.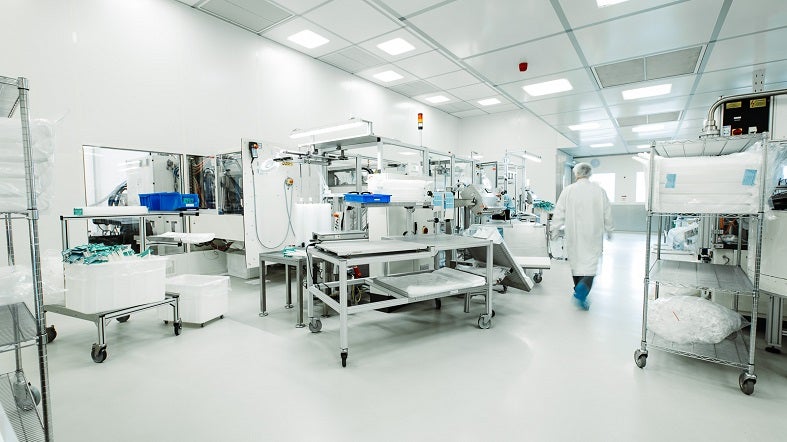 Cleanroom production class 7 & 8 for medical devices and drug delivery solutions with fully integrated optical quality control as well as leackage tests after sealing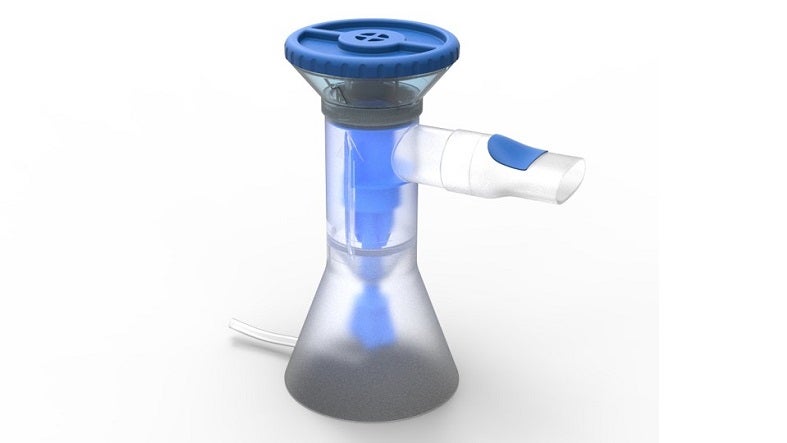 Development and Concept design for medical solutions and drug delivery devices already involving DfMA aspects, here for a nebulizer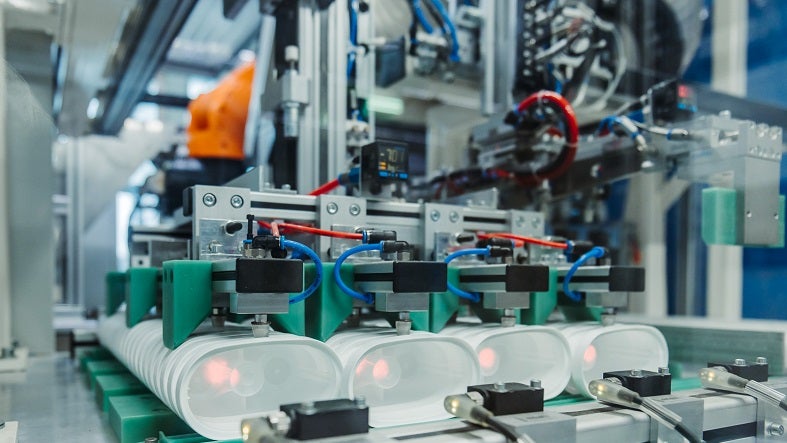 Sanner is certified to EN ISO 9001, ISO 13485 and ISO 15378. During the manufacturing process, Sanner works with 100% in-process camera, video control, in-process part-measurement and metal detectors.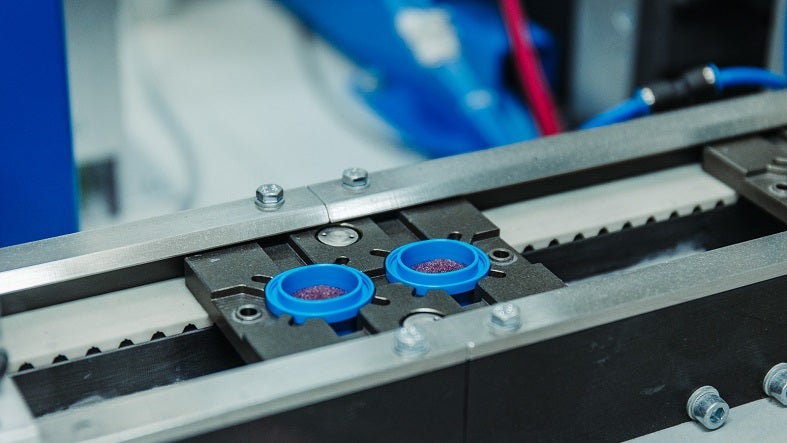 Sanner's automated dosing and filling lines of granules up to +/-0,01g with ultra sonic welding of filters for your drug delivery device and weigh cells for highest accuracy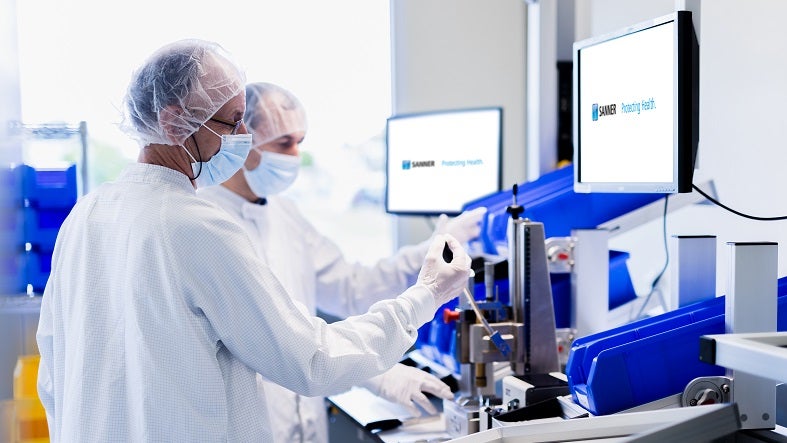 Manual, semi- or full automated assembly with ESD manufacturing for your medical solutions and diagnostic device. Here a drug delivery device is assembled in Sanner cleanroom facilities.
Design support for drug delivery systems and diagnostic devices
Sanner's Idea-Design-Product Process® allows drug delivery systems and diagnostic devices to be developed and launched in a cost-effective and timely manner. We begin with a development and concept stage that includes all design for manufacturing aspects, which reduces risks.
Human factors, the possible standardisation of materials, functional integration, processability and automation options in manufacturing, and device assembly are all considered to provide user comfort and achieve a user requirement specification that is cost-efficient and manufacturable.
Click here for more information about efficient medical design.
Rapid prototyping for drug delivery, diagnostic, and medical solutions
Sanner offers three options for rapid prototyping to turn product ideas into real samples. These options help in selecting the best prototype method and reducing future risks, as well as keeping all prototypes with the same source to carry over experience in preparation for industrialisation.
Three-dimensional (3D) printing is the base level prototype service we offer, followed by our flexible change mould system for thermoplastics and liquid silicone rubber (LSR). The flexible change mould system provides samples of the production-intent materials to allow the drug delivery, diagnostic, or medical solution for more accurate testing.
Sanner's top-level prototype choice is the combination of production on a Babyplast moulding machine in cleanroom conditions with our flexible change mould system.
Find out here how rapid prototyping assists in efficient device development.
High-precision, fully electric thermoplastic injection moulding
Sanner has been manufacturing for the pharmaceutical industry for more than 70 years and serving diagnostic and medical device customers for over 20 years. Our production processes and quality system are fully adapted to the requirements of the pharmaceutical and medical device industries, starting with in-house expertise and capabilities for mould conceptualisation and design, tool maintenance, and optimisation.
In addition, the company has a strong network and long-term cooperation with leading tool manufacturers. Our moulding machines can process polypropylene (PP), high-density polyethylene (HDPE), polybutylene terephthalate (PBT), PBT-GF20, PC-ABS, Barex, biobased materials, and other materials with up to 64 cavities.
Sanner can perform 2K (TPE) moulding and uses Babyplast moulding machines for prototypes, pilot series, small shot weights (±0.1g), and LSR. Depending on clients' device requirements, we use ISO Class 7 or 8 cleanrooms or unclassified production spaces, all of which follow an ISO 13485 quality management system.
Assembly of drug delivery systems and medical devices
Sanner has begun using virtual reality as a new way to develop more efficient and ergonomic assembly concepts for drug delivery systems and medical devices. The technology saves time when preparing devices for market by avoiding costly optimisation loops and applying the learnings and proof-of-principle studies to scalability.
The company offers both manual and fully automated assembly operations, including electrostatic discharge (ESD) measurements. Our strong partnerships in the automation industry allow us to carry out CDMO projects in an efficient, cost-effective manner.
Learn more about how to use virtual reality to define your assembly concept.
Engineering expertise to provide unique CDMO services
Sanner has deep desiccant expertise and is a pioneer in Europe for filling and integration. We can dose and fill different types of granules (±0.01g) using fully automated and integrated weighing units. In many cases, the plastic components of medical devices or drug delivery systems filled with granules are then ultra-sonic welded with either plastic parts or filters.
As a device CDMO, Sanner can also carry out aluminium sealing with integrated leakage tests for diagnostic solutions. Our other enabling capabilities include the siliconisation of syringes and decoration techniques such as HD-offset printing, in-mould labelling (IML) technology, pad printing, and paper embossing. In addition, we can develop sterilisation concepts for customers and install box-build logistic solutions.
Click here for more information about the integration of desiccants for moisture protection.
High-quality manufacturing for medical devices and drug delivery systems
Sanner is certified according to EN ISO 9001, ISO 13485, and ISO 15378 standards. During the manufacturing process for medical devices and drug delivery systems, we work with 100% in-process camera and video control, weigh cells for the smallest filling volumes, in-process measurement of parts and metal detectors, in-process welding contour tests, leakage tests after sealing, and laser control stations.
The quality lab is equipped for half and full-automated tactile and optical measuring, microscopic tests, glaze and optical inspections of raw materials, laser tests, permeation tests, and computerised tomography (CT) scans for medical devices and drug delivery systems. Sanner also supports customers in registering and documenting products via its Regulatory Affairs specialists.
Learn more about the importance of established regulatory affairs management.
Next-generation CDMO services for medical device and diagnostic products
Sanner understands that a project never stops, whether the requirement is for continuous improvement of quality and cost, or for new variants of drug delivery devices and diagnostic solutions to meet market needs. We aim to act as a smart, agile, and reliable partner, delivering the highest quality and a top-level service.
To gain the Sanner advantage for your drug delivery device, diagnostic solution, or medical device programme, please get in contact with us today via the enquiry form on this page.
Read more information about Sanner's capabilities and new modern production sites.