At Frewitt, we develop and manufacture milling systems used in the milling, crushing and sieving of powders and bulk solids in a wide array of industries.
We also provide expertise in powder transfer, de-agglomeration, dosing and filling solutions, as well as high-tech particle classification and homogenisation.
Providing milling solutions for R&D and analytical laboratories
We have developed a vast array of lab mills for R&D and analytical laboratories in the pharmaceutical, fine chemical, food, and defence, to name a few.
This development allows us to offer you an innovative machine platform, supporting six different, milling processes.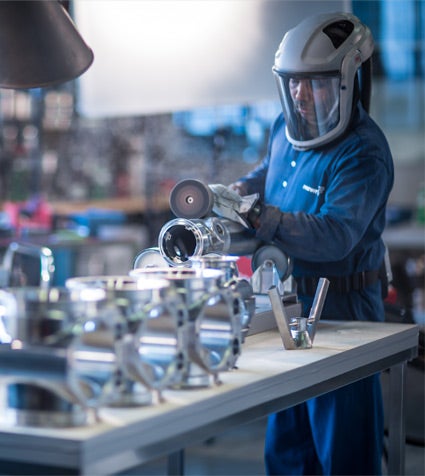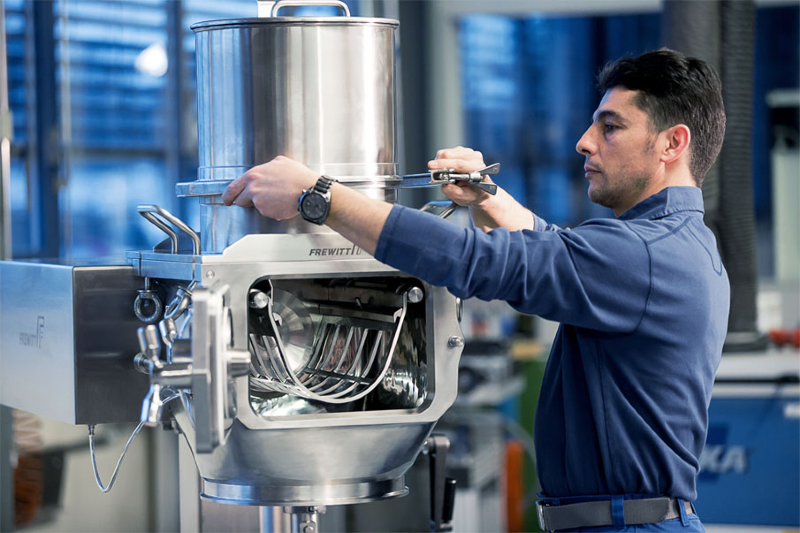 Our multilingual service engineers are on-hand to take care of client questions.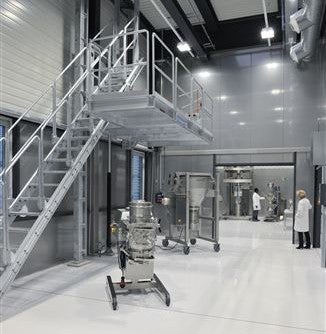 Efficient customer service is our primary focus throughout all industries.
Our FlexMill-Lab employs a revolutionary design, enabling six diverse, milling processes in a single system, permitting users to produce a range of particle sizes, including a lower particle size distribution spectrum of D90 < 10μm.
FlexMill-Lab offers unequalled, process scale-up enhancement, allowing for batches of 50 g to 1 kg for small-scale, laboratory applications while ensuring the flexibility of a 30-50 kg/hr light production rate for pilot-scale quantities. Most important, FlexMill-Lab guarantees true scale-up from lab size batches to pilot-scale, as well as to high-volume industrial production levels.
The sixth and latest milling process, the FlexMill-NW, is a high-performance bead mill on our FlexMill-Lab platform, which enables wet nano-milling down to 50nm, offering customers an additional dimension to particle size reduction.
The global system enables users to alternate between diverse milling processes swiftly and efficiently. Detachable heads can be removed and other heads fitted within seconds, sealed for cleaning and sanitising.
Powder size reduction technologies
In order to offer a wide range of production solutions for use within the numerous industries, while providing perfect scalability with our labs' machines, we also have a production scale line of machinery.
As a world leader in powder size reduction technologies, we offer FlexMill-Prod, a technology that unites multiple milling processes in one milling system, designed and scaled for industrial production levels.
These units enhanced by a factor of five: FlexMill Prod proves its capabilities with the same degree of flexibility across the entire range of your processing needs, from small batch to large-scale production.
FlexMill-Prod also facilitates the implementation of milling platforms to suit current, as well as future production requirements.
Modules
We recognise a growing requirement for "turnkey" solutions. At Frewitt, we have also developed several modules that are perfectly adapted to our machines.
The modules permit the end-user to improve the usage of the machines in terms of dosing, cleaning, conditioning, gas management, N2 Inerting, O2 monitoring and so on.
Services
In addition to being a renowned machine manufacturer, we offer a wide pallet of services to our customers, such as after-sales service, engineering, tests and analyses in our laboratory, on-site process audit, process development, machine upgrades, logistical support and leasing.