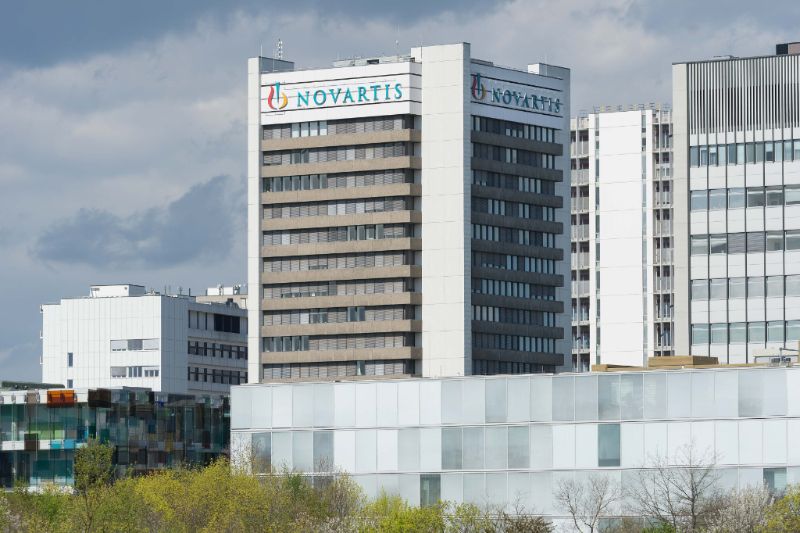 Novartis signed a definitive agreement to acquire US-based The Medicines Company for a total consideration of $9.7bn, or $85 per share.
The deal value is said to have represented approximately 24% premium over The Medicines Company's closing share price of $68.55 on 22 November.
The Medicines Company is a biopharmaceutical firm, which develops therapies for cardiovascular diseases. Its lead candidate is a cholesterol-lowering drug, inclisiran, meant for patients with heart disease.
---
China's National Healthcare Security Administration (NHSA) announced it agreed an average 61% cut in prices of 70 top-selling drugs with large pharma manufacturers in exchange for inclusion on a state-run insurance scheme list.
According to the South China Morning Post, the 70 drugs include Roche's Perjeta, Novartis' Xolair and the top-selling drug in the world AbbVie's Humira, as well as Eli Lilly and China-based Innovent Biologics' Tyvyt.
However, some top-selling anti-programmed cell death-1 (PD-1) drugs were not included in this list – Bristol-Myers Squibb's Opdivo and Merck's Keytruda, which are both approved in China – an analyst explains to the Financial Times (FT) this is to allow domestic pharma companies to be able to compete in this lucrative area of the oncology market.
---
Amgen announced plans to acquire a 20.5% stake in Chinese biotechnology firm BeiGene for about $2.7bn in cash, or $174.85 per BeiGene American depository share.
The acquisition is part of a strategic collaboration intended to boost Amgen's footprint in China's oncology market.
BeiGene is an oncology-focused company with a 700-person sales network and a 600 person clinical development.
---
Eli Lilly invested $400m to boost the capacity of its manufacturing facilities at its technology centre campus in Indianapolis, Indiana, US.
The move meets the increasing demand for the company's existing medicines and to support the production of future drugs in its pipeline.
Lilly is using the capital to add enhancements to facilities that manufacture insulin, boost capacity for its diabetes portfolio and as initial capital for future drugs.
---
Roche signed a definitive merger agreement to acquire US-based biotechnology firm Promedior for a total consideration of up to $1.4bn.
Terms of the deal include an upfront payment of $390m in cash, along with predetermined development, regulatory and commercial milestones of up to $1bn.
Promedior is developing drugs to treat severe fibrotic diseases. Its lead candidate, PRM-151, is a recombinant form of human pentraxin-2 (PTX-2) protein.
---
AbbVie entered an option and licence partnership with Harpoon Therapeutics for exclusive, global rights to a multiple myeloma asset HPN217.
HPN217 is designed by Harpoon as a tri-specific T-cell Activating Construct (TriTAC), acting on B cell maturation antigen (BCMA).
Harpoon's TriTAC platform generates T-cell engagers, which target solid tumours and hematologic malignancies.
---
Japan-based Asahi Kasei, through its subsidiary Asahi Kasei Pharma Denmark, offered to acquire Veloxis Pharmaceuticals in the US for a total consideration of nearly DKK8.9bn ($1.3bn).
Lundbeckfond Invest and Novo Holdings are currently the most significant stakeholders in Veloxis Pharmaceuticals, each holding a 36.6 % share.
The terms of the transaction include kr6 per share to the public shareholders of Veloxis and kr4.45 per share to Lundbeckfond Invest, Novo Holdings and Veloxis' board of directors.
---
Novo Nordisk partnered with Dicerna Pharmaceuticals for the discovery and development of RNAi therapies for liver-related cardio-metabolic diseases.
The partners will use Dicerna's GalXC RNAi platform to analyse more than 30 liver cell targets.
Novo Nordisk and Dicerna expect the collaboration to produce drug candidates for type 2 diabetes, chronic liver disease, obesity and non-alcoholic steatohepatitis (NASH), among other rare diseases.
---
Irish biopharmaceutical company Alkermes agreed to buy US-based neuroscience-focused firm Rodin Therapeutics under a deal worth up to $950m.
Under the agreement, Alkermes will make a $100m upfront cash payment to Rodin, which is also eligible for up to $850m in clinical and regulatory milestones.
Rodin develops small molecule therapies for synaptopathies. It designs molecules to target select histone deacetylase (HDAC) complexes.
---
The World Health Organization (WHO) launched a pilot programme for insulin prequalification to boost access to diabetes treatment.
Under the two-year programme, primarily meant for low and middle-income countries, WHO will assess insulin developed by manufacturers for quality, safety, efficacy and affordability.
It is in line with the organisation's measures to address rising diabetes burden.