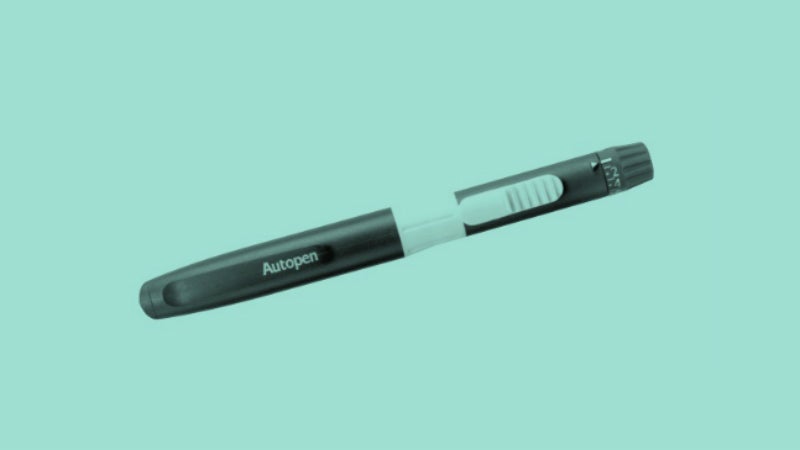 The Autopen®1 platform is the first injection pen to feature side-button automatic delivery.
The device's side push-button is designed to be less intimidating than a plunger and easier to handle, even for people with small hands or reduced dexterity.
Key features of the Autopen®1 platform include:
Automatic delivery of the dose at the touch of a button
Easy-to-use dose selector with audible clicks
Side-mounted push-button; designed to be less intimidating
and easier to handle
Compatible with major brands of pen needles, including
Unifine® Pentips®, adding to a more convenient experience
Specification
The device is refillable and it has an automatic drug-delivery button
The needle is hidden after injection when used with a safety needle
It features a visual end-of-dose indication
It can handle multi, variable, or fixed doses
Its cartridge sizes are 1.5ml and 3.0ml
Ir provides a subcutaneous injection, with adjustable needle depths of 4mm, 5mm, 6mm, 8mm, and 12mm
Steps for use:
Load the catridge and attach the pen needle
Adjust the dosage with the dose selector
Push the side-mounded button to automatically deliver the dose
Check dose consumption
From day one, we will guide you throughout the development process; at every step, you...