Nymi makes work secure and frictionless for organizations and their employees with a wearable connected worker platform.
The Nymi Connected Worker Platform (CWP) has created a world where employees can fully integrate with their physical and digital networks in a manner that is safe, secure, and simple. A connected workforce is continuously authenticated throughout their workday. This provides employees with a seamless employee journey without the burden and chokepoints of traditional credentials, such as passwords, pins, key cards, and fobs.
The Nymi CWP shifts the burden of connectivity onto a secure workplace wearable enabled by fingerprint, heartbeat, and continuous On-Body Detection. The Nymi BandTM blends biometrics, cryptography, and multifactor authentication in a Zero Trust framework to provide a continuous, secure, and private link for employees to all their workplace systems in one authentication. A connected workforce strengthens security, compliance, privacy, and productivity even in the most challenging environments, as proven in its deployment across 9 of the top 10 global pharmaceutical companies.
The Nymi CWP is an enterprise wearable solution that is delivered through a connected worker service. It is designed for easy deployment through a vast partner ecosystem, standards-based integrations, and pre-validation packages.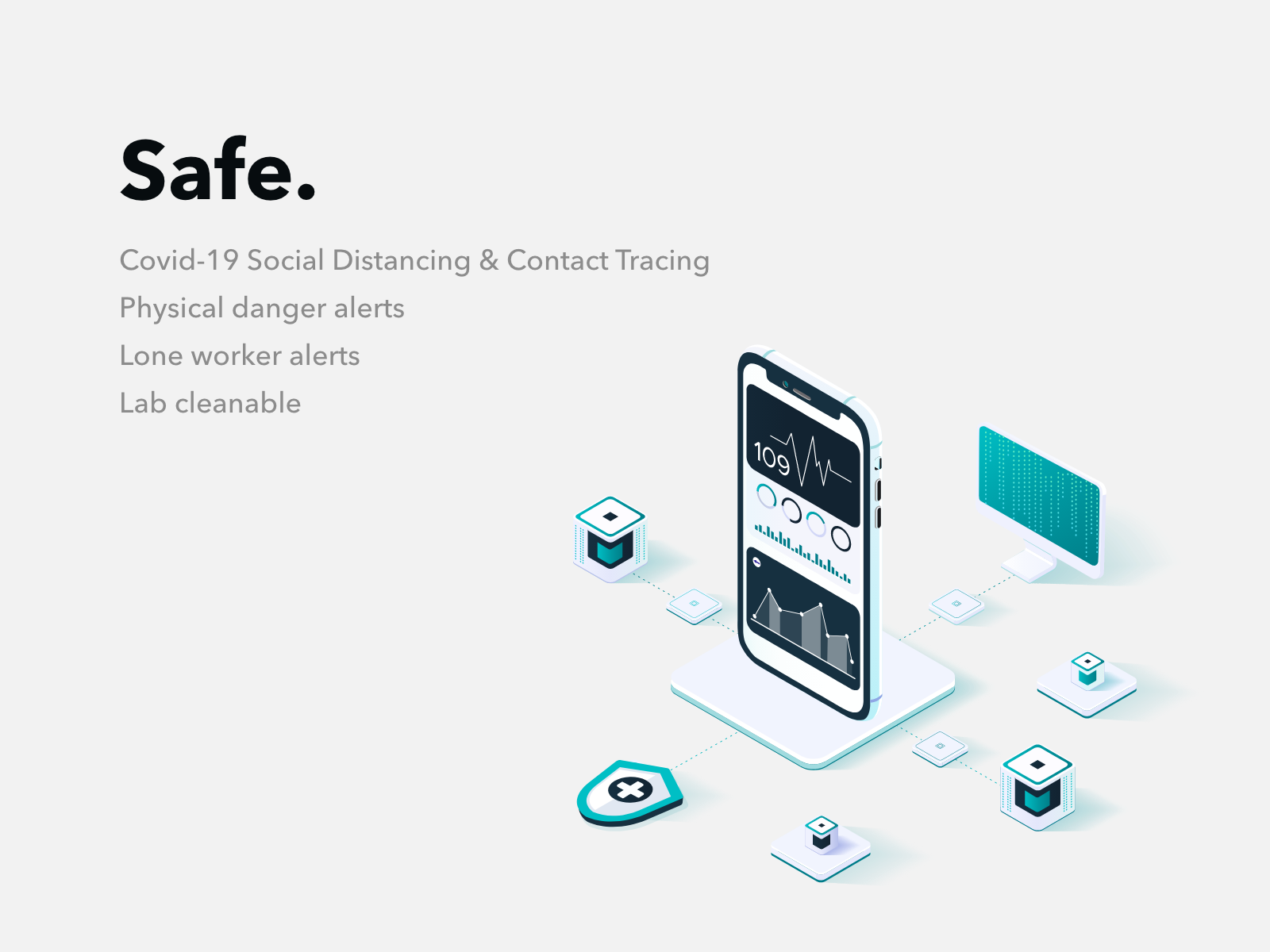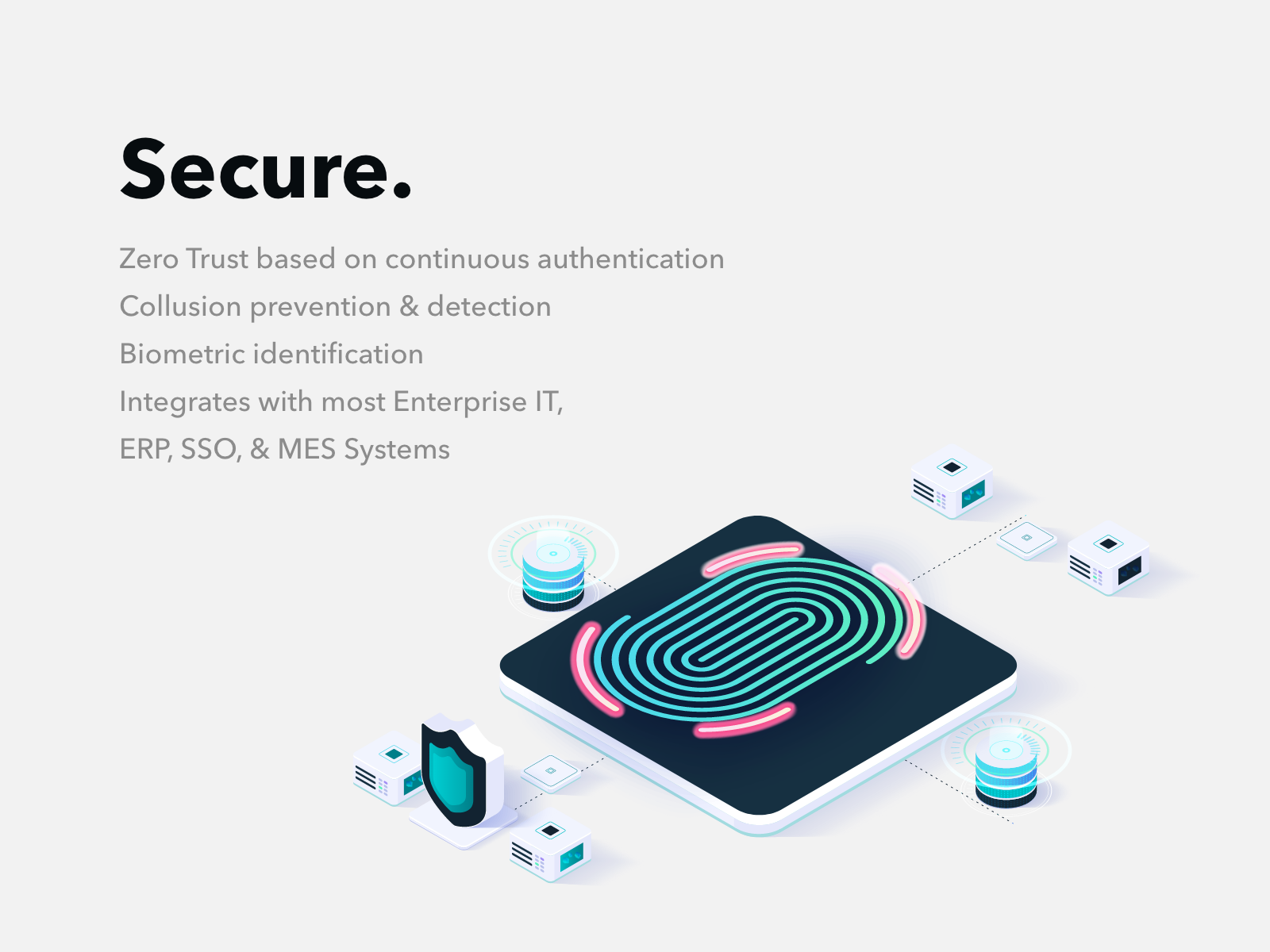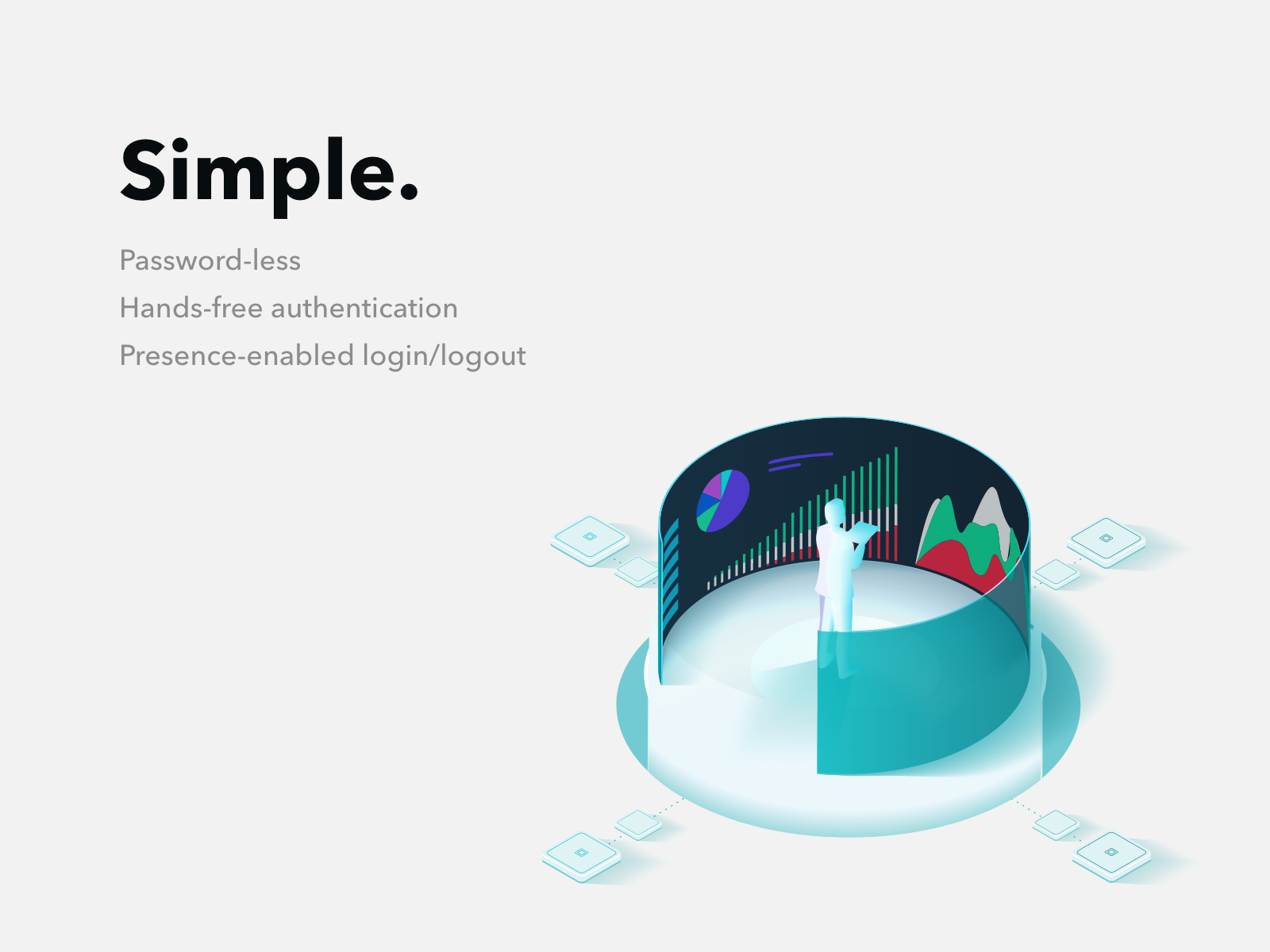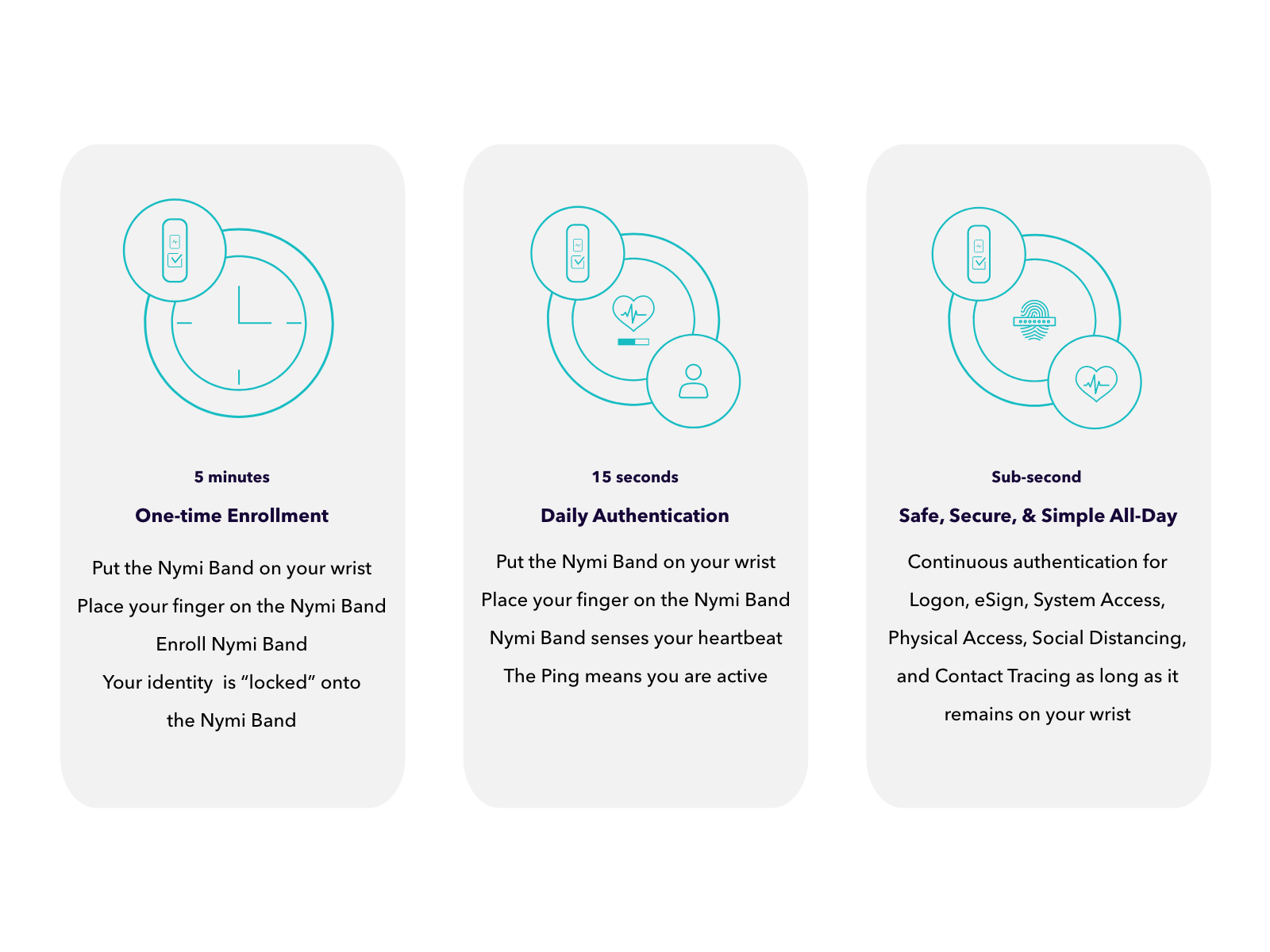 Wearable platform for increased productivity
Operator logins and e-signatures are a significant area for productivity improvements. These time-consuming, repetitive actions not only hinder production, but interrupt operator workflow and experience. The Nymi Band offers multifactor, biometric, and continuous authentication to replace the need for passwords and paper signatures. Logins are replaced with intuitive, intent-based actions that take a few seconds. This increases operator productivity, user satisfaction, and security.
The time saved by reducing login times and removing user authentication errors (failed passwords) leads to dramatic increases in cost savings and efficiency for manufacturing environments.
The Nymi Band's natural UX also delivers full functionality under Personal Protective Equipment (PPE). Operators can be dressed and protected in gloves, cleanroom garments, clean suits, etc. and use their Nymi Band normally.
Employee authentication using the best innovations in identity
The Nymi Band's design inherently increase's a company's security.
Passwordless using biometrics (fingerprint and heartbeat)
Zero Trust framework through continuous authentication
Collusion prevention through On-Body Detection
Multifactor authentication (something you have + something you are)
Non-repudiation
This innovative approach to connecting workers allows employees to authenticate to their Nymi Band as little as once per shift activating it for seamless and secure use until the operator takes it off.
The Nymi Band provides ease of use and ease of mind with its UX design, as well as its privacy framework. Personal biometric information is secured locally on the band and never transmitted to a server or the Cloud. Nymi's secure, independently reviewed architecture and hardware ensures tamper-resistant cryptographic processes that protect confidential data and certificates.
Continuous authentication for increased data integrity in pharmaceutical manufacturing
Nymi's connected worker approach to authentication also supports improved compliance with international regulatory requirements.
Only specific employees can perform certain tasks, at the required times and for the right reasons. By offering improved data integrity and a reduced risk of compromised credentials, Nymi can assist with critical requirements of the US Food and Drug Administration (FDA) 21 CFR Part 11 and EU GMP Annex 11. Through the implementation of technology, in addition to policies and procedures, the system will meet regulations and maintain a compliant ecosystem.
Nymi also provides real-time, on-demand traceability and secure electronic records, allowing for simpler and less intrusive audits.
Innovative digital security solution for MES
Nymi understands that manufacturing environments require massive investment, so its service supports the move to digitization and reduces friction in the use of MES. The Nymi CWP seamlessly integrates with existing enterprise IT, ERP, SSO and identity management solutions for ease of deployment with minimal changes to IT and operational environments.
The company's security architecture can be integrated with MES in highly regulated production industries to remove the burden of authentication from the user, while increasing accountability and eliminating failed logins.
Nymi has developed partnerships with industry leaders such as Evidian and Werum, allowing Nymi to access multiple software systems with a single login and with no custom integration required.
About Nymi
Nymi is a Toronto-based tech company that exists to create a world where people and technology converge in a manner that is safe, secure, and simple. We enable businesses to achieve true digital transformation by empowering the workforce with a wearable platform that allows them to connect confidently in an increasingly digital world.