Vaisala
Fail-Safe Environmental Monitoring Devices for Life Sciences
Vaisala provides monitoring systems for the life science industry, to ensure accurate measurement and observation of critical environmental parameters.
Vanha Nurmijärventie 21,
01670 Vantaa,
Finland

---
---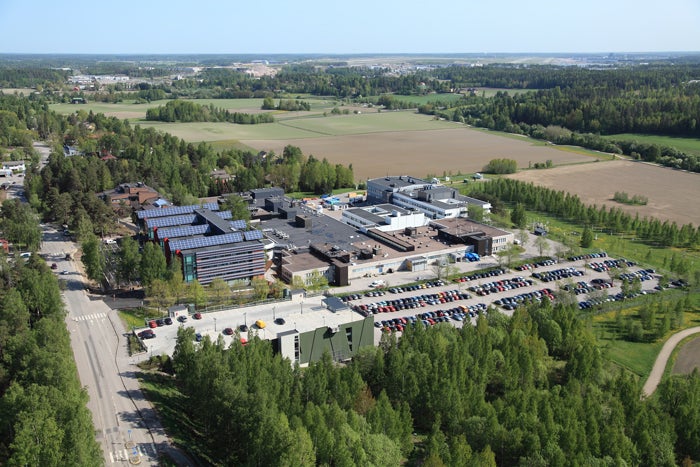 Vaisala provides monitoring systems for the life science industry, to ensure accurate measurement and observation of critical environmental parameters.
Environmental parameters for cleanrooms, warehouses and medical facilities
The company offers environmental monitoring services for warehouses, cleanrooms, incubators, freezers, fridges, nutraceutical manufacturing, stability chambers, calibration laboratories and hospital pharmacies.
Life science companies need to comply with regulations, validations, audits and good manufacturing practices (GMP) that require maintaining verified environmental conditions within a specified range.
Reliable measurement of environmental parameters and fail-safe continuous monitoring with gap-free data is important for high-quality processes, end-products, and safety.
Vaisala's solutions include humidity, temperature, dew point, carbon dioxide, differential and barometric pressure measurement instruments and data loggers.
The company's support team provides an in-depth understanding of life science environments, network technologies and metrological devices, to provide efficient systems, which exceed compliance requirements.
Temperature monitoring of GxP environments
GxP guidelines and regulations minimise risks to patient safety and ensure product quality and data integrity.
If a finished product is accidently exposed to a range of temperatures, the product may be unsafe for human consumption, which can result in the product being discarded before it can cause any harm.
A temperature monitoring system for GxP environments, managed according to guidelines, will mitigate this type of risk.
Environmental parameters such as temperature and humidity are also monitored.
The company understands how monitoring system works, and how this can impact the success of a business, especially if regulators find monitoring systems unsatisfactory. The company is certified to ISO: 9001 standards.
Triple redundancy data backup to guarantee gap-free records
The system features viewLinc software that provides a user-friendly interface and intuitive monitoring.
Monitoring systems, equipped with independent measurement sites and triple redundancy data backup, guarantees continuous and gap-free records.
In addition, alarms can be added that automatically alert personnel when environmental conditions change unexpectedly.
High-quality monitoring systems will mitigate risks, improve quality, meet regulatory requirements, reduce workloads, and control costs.
Vaisala's solutions for the life science industry combine measurement accuracy and stability, with data protection.
The systems minimise downtime and maximise yield for a range of facilities, including laboratories, warehouses, freezers and incubators.
Reliable measurement of temperature, humidity and CO2
The company's range of transmitters and handheld meters were designed for demanding industrial applications, with excellent long-term stability.
Easy-to-use handheld meters can be used for spot and field checking, as well as calibration of Vaisala transmitters.
Vaisala's range of data loggers are fully validated and designed for GxP-regulated applications.
Data loggers can monitor temperature, humidity, differential pressure, CO2 and door switches for warehouses, cleanrooms, cold storages, blood banks, laboratories and freezers.
End-to-end installation of monitoring systems
Vaisala mitigates operational risks and helps systems fulfill their maximum lifespan to ensure return on investment.
Technicians are available to manage end-to-end installation of monitoring systems, to ensure a quick system launch and deployment with full system functionality, as well as user training.
The company offers on-site installation and operational qualification services to help customers meet regulatory obligations. Temperature and humidity mapping services are also available in Europe, Japan and China.
Calibration and repair services are available worldwide from Vaisala's regional service centres, which provide accreditation, traceability, repairs and upgrades.
Other services include full technical support and training. Training can be organised on-site or conducted online and led by an instructor. Interactive multimedia training tools are also available to support plan holders and enable users to educate themselves on their schedules.
About Vaisala
Vaisala has 78 years of experience and contributes to a better quality of life by providing observation and measurement products and services for industrial markets.
Headquartered in Finland, Vaisala employs 1,500 professionals worldwide and is listed on the NASDAQ OMX Helsinki stock exchange.
The Vaisala viewLinc environmental monitoring system keeps freezers, refrigerators, incubators, and warehouses fully compliant, alarmed, and monitored.
Controlled environments can be complex and a monitoring system can safeguard investments. viewLinc can monitor parameters such as temperature, relative humidity, CO2, differential pressure, and door switches.
Vaisala's aim with this article is to explore the latest revision of Chapter from US Pharmacopeial Convention (USP) and to address questions the company receives from customers and contacts who manage temperature-controlled supply chains.
Good manufacturing practice (GMP) regulators in the US, Canada, European Union, Japan, Australia and China have sharpened their focus on warehouse storage and distribution practices.
In this application note, Vaisala look at FDA regulations and ICH guidelines that address supply chain management for temperature-controlled pharmaceutical and biotechnical products.
In mid-2016, Vaisala announced the newly designed interface of their environmental monitoring system viewLinc, also endowed with new wireless technology that allows data loggers to transmit for over 100m, reliably and securely.
Vaisala
Vanha Nurmijärventie 21
01670
Vantaa
Finland