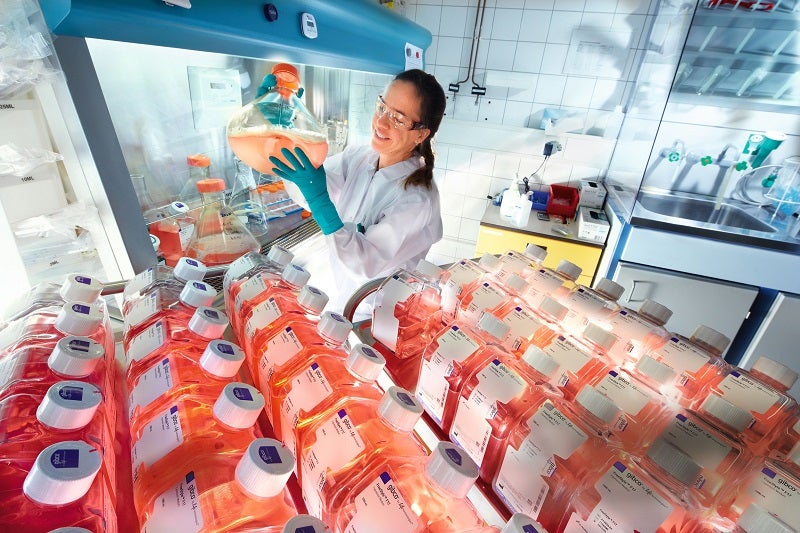 German multinational pharmaceutical company Bayer signed an agreement to acquire US-based biotechnology company BlueRock Therapeutics.
Bayer and founding investor Versant Ventures BlueRock merged at the end of 2016 with a $225m Series A Financing as part of the Leaps by Bayer unit. Bayer thus owned a 40.8% stake in the biotech, which develops engineered cell therapies in the fields of neurology, cardiology and immunology using an induced pluripotent stem cell (iPSC) platform.
As a result of this latest deal, Bayer will acquire the remaining 59.2% stake in the company by paying around $240m in cash upfront at the closing of the transaction and an additional $360m after achieving pre-defined development milestones.
---
The World Health Organization (WHO) claimed that malaria can be eradicated with accelerated research and development (R&D), using new tools.
At present, less than 1% of global funding for health R&D investment goes to develop tools to eradicate the disease.
Furthermore, WHO flags the urgent need for progress to advance universal health coverage and improve access to services.
---
Pfizer announced plans to invest an additional $500m for the expansion of a gene therapy manufacturing facility in Sanford, North Carolina, US.
The new plant is intended to support the company's gene therapy research and development, complementing its Chapel Hill and Kit Creek sites, also located in North Carolina.
At the Kit Creek facility, researchers work at a small scale to develop a process that could be used for large-scale manufacturing in the future. Scientists at the Chapel Hill facility optimise this process and deploy quality control measures.
---
Researchers from Statens Serum Institut (SSI), Denmark, and Imperial College London published promising results from the first clinical trial of a vaccine for Chlamydia, the most common sexually transmitted disease.
Current approaches, which usually involve national screening programmes and treatment with antibiotics, have failed to reduce the rate of Chlamydia infection. The disease increases the risk of infertility, human immunodeficiency virus and other sexually transmitted infections.
In the study, 35 female patients were randomised into three groups to receive either one of the two versions of the recombinant protein subunit CTH522-based vaccine – CTH522 adjuvanted with CAF01 liposomes (CTH522:CAF01), CTH522 adjuvanted with aluminium hydroxide (CTH522:AH) – or a placebo of saline.
---
GlaxoSmithKline (GSK) closed the transaction related to the formation of a consumer healthcare joint venture (JV) with Pfizer, with the new company to operate as GSK Consumer Healthcare.
Initially announced last December, the JV will see 68% ownership by GSK, while the remaining 32% will be held by Pfizer.
Said to be one of the largest over-the-counter (OTC) businesses, the JV will be involved in pain relief, respiratory and vitamins, minerals and supplements, as well as therapeutic oral health areas.
---
An affiliate of private equity firm Permira Funds is set to acquire small molecule company Cambrex in a deal valued at approximately $2.4bn.
Cambrex provides drug substance, drug product and analytical services across the complete drug lifecycle.
Under the terms of the definitive agreement, shareholders of the company will receive $60 in cash for each share of the company's common stock.
---
Boehringer Ingelheim collaborated with The University of Texas MD Anderson Cancer Center to create a joint Virtual Research and Development Center focused on oncology research.
The new initiative is expected to allow data sharing and analysis between the partners.
Under the multi-year alliance, Boehringer will combine its drug pipeline with MD Anderson's drug development capabilities to generate potential therapies for multiple cancers, including gastrointestinal and lung cancers.
---
Harmony Biosciences announced the US Food and Drug Administration (FDA) has approved Wakix (pitolisant) to treat excessive daytime sleepiness (EDS) in adults with narcolepsy.
This makes Wakix the first treatment for the condition not categorised as a controlled substance by the US Drug Enforcement Administration.
Wakix's approval was based on the results of two multi-centre, randomised, double-blind, placebo-controlled studies – Harmony 1 and Harmony 1bis. In both studies the drug demonstrated a statistically significant improvement in EDS, compared to placebo, as measured on the Epworth Sleepiness Scale (ESS).
---
Irish biopharmaceutical company Jazz Pharmaceuticals acquired US-based biotechnology firm Cavion for a total potential sum of $312.5m.
The deal, which makes Cavion a wholly-owned subsidiary of Jazz, included an upfront payment of $52.5m, along with potential payments of up to $260m in clinical, regulatory and commercial milestones.
Cavion works on treatments that target the T-type calcium channel in chronic and rare neurological disorders.
---
NHS England announced it will reimburse Hemlibra (emicizumab) for severe congenital haemophilia A patients without clotting protein factor VIII inhibitors.
This follows its decision in July 2018 to fund the drug for haemophilia A with factor VIII inhibitors.
Hemlibra was formulated by Chugai Pharmaceutical, which is co-developing the drug in partnership with Roche and Genentech.
---
The US Food and Drug Administration (FDA) rejected the new drug application (NDA) submitted by Sarepta Therapeutics for accelerated approval of golodirsen to treat certain Duchenne muscular dystrophy (DMD) patients.
In its complete response letter (CRL), the FDA raised safety concerns, citing the risk of infections associated with intravenous infusion ports and renal toxicity observed in pre-clinical models treated with the drug.
Sarepta noted that renal toxicity in pre-clinical models occurred at doses that were ten times higher than the dose administered in human clinical trials.