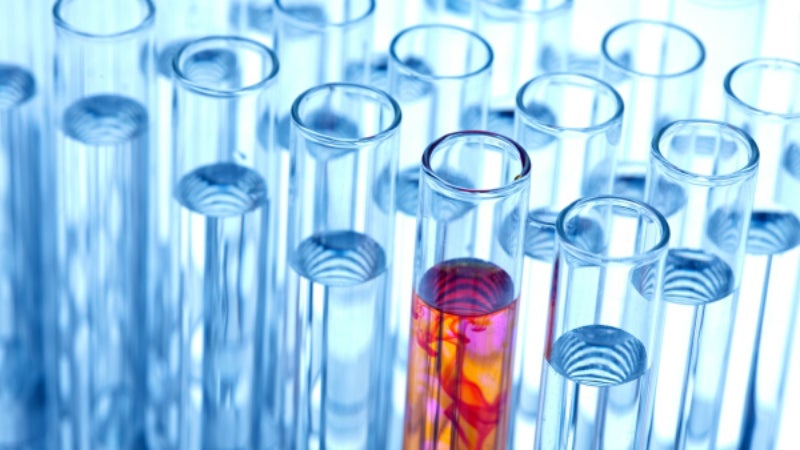 Novo Nordisk Pharmatech A/S is a global and leading manufacturer of pharmaceutical ingredients for the pharmaceutical and biopharmaceutical industries. The company specialises in producing quaternary ammonium compounds (Quats) used as active pharmaceutical ingredients (APIs) and excipients, and Recombinant Insulin for use in cell culture media to enhance cell growth and viability and productivity.
Novo Nordisk Pharmatech helps the world's largest pharmaceutical and biopharmaceutical industries reducing their risk for raw materials by using pharma-grade products with a high level of consistency, purity, quality, and reliability.
The mission is to enable better medicines by providing sustainable pharmaceutical materials through innovative and customised solutions.
High-purity insulin for cell proliferation
Novo Nordisk Pharmatech's high purity, non-therapeutic insulin is sourced directly from parent company Novo Nordisk, the world's largest insulin producer. It consists of insulin human crystals, biosynthetically produced by recombinant microbial expression in yeast.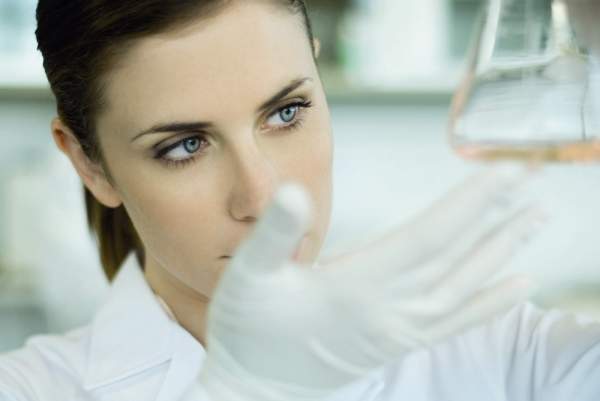 Novo Nordisk Pharmaceuticals provides ingredients for the biopharmaceutical and pharmaceutical industries.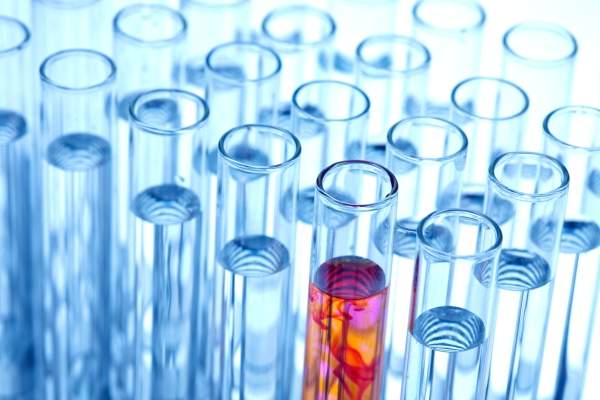 We provide insulin human products with European Pharmacopoeia and United States Pharmacopeia compliance.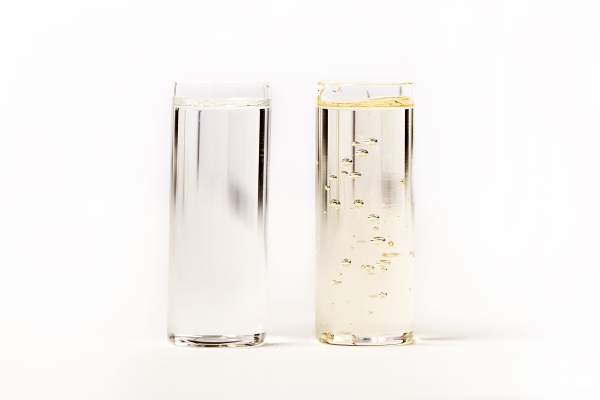 The company also provides cGMP-manufactured quaternary ammonium compounds (quats).
Recombinant Insulin stimulates the proliferation of cells, enhances the yield, and is a key component in serum-free growth media for mammalian cells. Insulin Human AF is used to manufacture monoclonal antibodies, virus vaccines, gene therapy products and other biological drug products approved by regulatory bodies worldwide, including the US Food and Drug Administration (FDA) and European Medicines Agency (EMA).
Novo Nordisk Pharmatech's Insulin Human AF is manufactured under internal quality systems, based on ISO 9001 and current good manufacturing practice (cGMP). It is analysed according to the current European (Ph Eur) and US (USP) Pharmacopoeias. The product is manufactured in Novo Nordisk's parent cGMP facilities, packaged in high-density polyethylene (HDPE) bottles, and supplied by Novo Nordisk Pharmatech A/S.
Insulin Human AF has a shelf life of 60 months and the company has enough packed off-the-shelf Insulin Human AF in stock for at least five months of consumption, to be able to respond immediately to your specific requirements.
With Insulin Human AF from Novo Nordisk Pharmatech, you avoid the risk of impurities such as mycoplasmas, which can pass line to line from the upstream bioreactor and contaminate your whole line.
Pharmaceutical-grade quaternary ammonium compounds
As the world's leading supplier of pharmaceutical grade quaternary ammonium compounds (Quats), Novo Nordisk Pharmatech provides only the best and safest ingredients for the pharmaceutical and personal care industries. The Quats products are sold in more than 70 countries across Europe, Asia, North America, South America and Africa.
Novo Nordisk Pharmatech is a specialist and dedicated manufacturer of Quats in an unequalled, full cGMP grade ensuring exceptionally high purity and batch-to-batch consistency. Their Quats product range (including Benzalkonium Chloride, Cetrimide and Cetrimonium Bromide/CTAB) is suited for a wide range of pharmaceutical applications that require high purity and quality, such as vaccine production and as preservatives (excipients) or APIs in many ophthalmic, nasal, oral and topical drugs and in a variety of solutions, ointments, gels and creams.
Novo Nordisk Pharmatech's Quats have excellent antimicrobial and surface-active properties, and are active against a broad spectrum of microorganisms, such as gram + and – & acid-fast bacteria, yeasts, moulds and enveloped viruses such as HIV, herpes and corona. They are effective through a wide pH range, are surface-active/adhesive cationic agents and do not add unpleasant odours or colours to finished formulations.
The multi-compendial range of Quats complies with the highest regulatory guidelines, including ICH Q7, the European Pharmacopoeia (Ph Eur) and the United States Pharmacopoeia (USP). Some Quats products also follow the Japanese, British or Chinese Pharmacopoeias.
Combining high-purity products and regulatory services have made the company an approved supplier to many of the world's leading pharmaceutical companies. With more than 70 years of experience producing Quats and more than 30 years of cGMP manufacturing, Novo Nordisk Pharmatech delivers the same high-quality products batch after batch.
Rigorous quality and control checks
Being cGMP certified, Novo Nordisk Pharmatech ensures that every aspect of the manufacturing process is in control – from its own suppliers to the finished product.
All manufacturing is carried out in accordance with cGMP (ICH Q7), ISO9001 Standard Operating Procedures (SOP) Qualification and Validation. The filling of Quats is performed under full cleanroom conditions, while Insulin Human AF is packed in a classified (Class C) facility. High product quality is ensured through efficient quality control, rigorous training systems, well-established SOPs and quality analysis carried out by highly experienced professionals.
The cornerstone of our quality organisation is a stringent Quality Management System (QMS) to ensure the right quality products with a high degree of consistency. Novo Nordisk Pharmatech's QMS complies with DS/EN ISO 9001 in all aspects of the value chain and has received excellent ratings in audits from both customers and authorities, including the FDA and EMA.
A comprehensive documentation package and tailored support, which continues through the whole product life cycle, gives you total peace of mind. The company provides a one-stop compliance and regulatory package, providing you with upfront access to certificates from authorities (including cGMP, ISO 9001, 14001 and 45001), qualification dossiers, statements and declarations, stability, and analysis documents, and much more. They also support their customers well after supplier qualification and delivery and through the whole product life cycle in case of any problems or issues.
Environmentally conscious API manufacturing
Environmental challenges have never been more critical or more urgent than they are today, and Novo Nordisk Pharmatech has proudly been carbon-neutral since 2018. Supplied with renewable energy produced by windmills and gas consumption from biogas certificates, we have zero carbon emissions from energy consumption.
Novo Nordisk Pharmatech is also a part of Novo Nordisk's bold environmental strategy, Circular for Zero. The ambition is to have zero environmental impact by 2030. To achieve zero impact, both up and down our supply chain, working with our suppliers is paramount. With both current and future suppliers, we will collaborate proactively to embed circular thinking across the value chain and switch to circular sourcing and procurement.
About Novo Nordisk Pharmatech
Novo Nordisk Pharmatech A/S was established in 1949 as Ferrosan Fine Chemicals, part of the Ferrosan Group. The Ferrosan Group was acquired by Novo Industries in 1986, becoming part of Novo Nordisk A/S with the 1989 merger of Novo with Nordisk Gentofte.
On September 1, 2015, the company changed its name to Novo Nordisk Pharmatech A/S, operating as a division of Novo Nordisk A/S from Køge, south of Copenhagen.
The entire value chain, from research and development, manufacturing, quality assurance and quality control to sales and marketing, is located on-site in Køge, giving the company significant advantages in terms of agility.
More than 70 years of experience have given Novo Nordisk Pharmatech the know-how to ensure maximum product purity and keeping impurities to even lower levels than pharmacopeial standards. This has made the company a leading global supplier of high-quality ingredients, enabling the customers to make even better medicines.