Gilson Scientific (formerly known as Anachem Instruments) brings you specialist support in automated and manual liquid handling, HPLC instrumentation, automated solid-phase extraction, and filtration for all your laboratory applications. Backed by over 40 years' experience with unprecedented levels of product service, maintenance and customer care, you can trust Gilson to be the perfect partner.
For the first time, Gilson is now closer to you, providing the manufacturer's guarantee for products you rely on from people you can trust.
Our extensive range of pipette tips, chromatography consumables and filtration products, supports our instrument and pipette products, facilitating the majority of life science applications.
Pipettes, tips and accessories
Gilson is the global market leader in manual liquid handling equipment, providing a wide range of pipettes, tips, accessories and benchtop equipment to enable you to successfully complete your research. The PIPETMAN® brand is synonymous with single and multi-channel pipettes of superior performance ensuring quality research with high levels of accuracy and precision.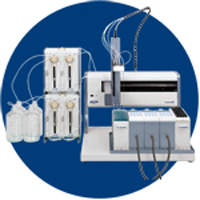 We provide complete solutions for solid-phase extraction applications, from fully automated Gilson ASPEC systems to consumables and method development support.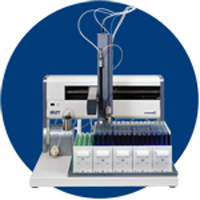 GSL is a leader in preparative HPLC, from nanoflow to large-scale systems, offering unmatched flexibility and ease of use.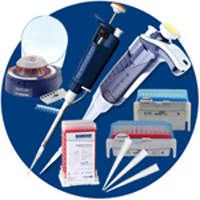 Our full range of Gilson pipettes and tips adds to our laboratory consumable range including single, multi-channel and electronic pipettes. A full range of compatible tips includes sterile and filter options.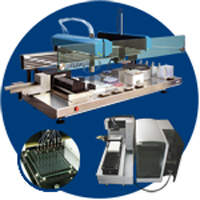 With volume ranges from 25nl to 2ml our flexible pipetting platforms can automate virtually any protocol including molecular biology, plate-based assays, protein precipitation and crystallographic applications.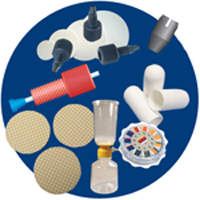 Our extensive consumables range supports your chromatography and filtration needs with excellent performance and guaranteed resolution, supported by unrivalled technical applications expertise.
Pipette service and support
The Gilson Service Centre of Excellence is the only PIPETMAN manufacturer-authorised service centre in the UK. Staffed by factory-trained personnel our repair, calibration and predictive maintenance procedures are all designed to deliver maximum value, effectiveness and reliability over the lifetime of your investment.
Whether you send your pipettes to us or we perform a pipette clinic on your site, you can be sure that all parts used are 100% genuine Gilson parts, returning the performance of your pipette to its original specifications.
HPLC instruments
Gilson Scientific (GSL) is the UK life science research market leader in preparative HPLC and we have the most comprehensive range of innovative chromatography and automated liquid handling products.
From analytical to large-scale laboratory preparative HPLC systems, there is a Gilson purification system to suit your requirements, with unmatched flexibility and ease of use.
Automated liquid handling
Whatever your application, GSL has a laboratory automation solution that will save you time and help improve your accuracy, precision, efficiency and throughput.
With single-probe, multi-probe, fixed or disposable tips, a range of deck sizes and numerous peripheral options, plus GSL's technical expertise, powerful software and consumables, we can automate virtually any protocol. Choose from GSL's laboratory automation instruments or the impressive new Flexus range that offers ready-to-use systems for molecular biology techniques, assays, crystallography and protein precipitation.
The Innovadyne Nanodrop is a low volume, non-contact, valve-free fluid pathway for delivering a robust and low-maintenance means of achieving assay volume reduction without compromising precision or accuracy.
Automated solid-phase extraction
From SPE consumables from Macherey-Nagel, to fully automated ASPEC systems and method development support, Gilson provides complete solutions for solid-phase extraction applications.
Choose from Gilson's ASPEC systems that handle 96 well plates, 1ml, 3ml or 6ml cartridges, or the new microtitre plate-based Flexus platform.
Chromatography consumables
With products and solutions with excellent performance, guaranteed resolution and purity supported by unrivalled technical and applications expertise, GSL is a one-stop shop for chromatography consumables. Our list of leading suppliers of quality products includes IDEX (Upchurch, Rheodyne, etc.), National Scientific and Macherey-Nagel. Our online ordering system and fully stocked warehouse ensures a speedy delivery of most products.
Filtration and water purification equipment
GSL supplies an extensive range of filter papers, membranes, syringe filters, transfer membranes and blotting materials, as well as specialist products for microbiological monitoring, water purification systems and supplies.
Laboratory equipment service and support
GSL's service group offers support and assistance for modern laboratory equipment, including automated liquid handling and solid-phase extraction, HPLC instrumentation, MS, GPC, and other automated instruments.
Whether you have purchased laboratory equipment from GSL or have sourced it elsewhere, we are dedicated to providing lifetime care for you and your instrument, using a breadth of expertise to help maintain optimum operation and reduce downtime.