Novo Nordisk Pharmatech
Insulin Human for Cell Culture Media and cGMP-Manufactured Quaternary Ammonium Compounds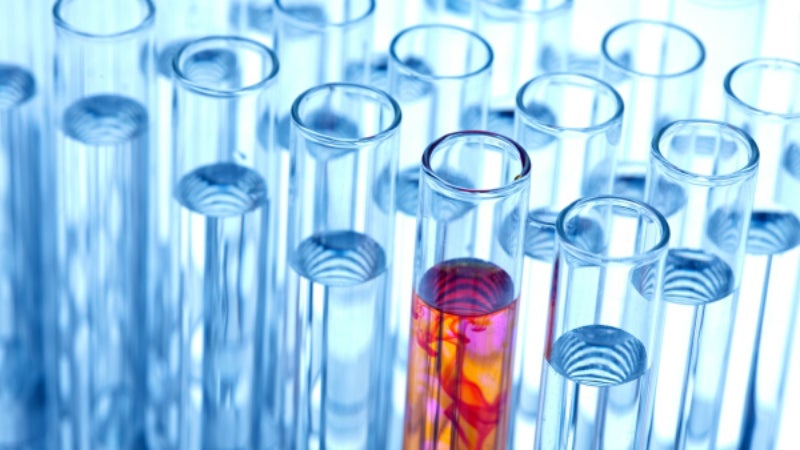 Novo Nordisk Pharmatech is a Novo Nordisk company specialising in the supply of ingredients for the biopharmaceutical and pharmaceutical industries, such as human insulin for cell culture media and current good manufacturing practices (cGMP) manufactured quaternary ammonium compounds (usually referred to as quats), including benzalkonium chloride, cetrimide, and cetrimonium bromide.
Novo Nordisk Pharmatech's insulin products include:
Insulin from the largest manufacturer worldwide
European Pharmacopoeia (Ph Eur) and United States Pharmacopeia (USP) compliance
Comprehensive documentation
Full traceability
Supply guarantee
Flexibility
cGMP-manufactured quats offered include:
Global regulatory compliance
Manufacture in accordance with the highest good manufacturing practice (GMP) standards on the market, the ICH Guide Q7 for active pharmaceutical ingredients (API)
High-purity products
Analysis according to multicompendial pharmacopoeias: British Pharmacopoeia (BP), Ph Eur, United States Pharmacopeia and National Formulary (USP-NF) and Japanese Pharmacopoeia (JP)
Regulatory documentation
As an approved supplier by a large number of global leading pharmaceutical companies, Novo Nordisk Pharmatech can assure full traceability and reliability of raw materials. The company has a well-developed management system, allowing traceing of where raw materials are used. Novo Nordisk Pharmatech also has close contact with suppliers and can meet customer-requested specifications.
Quality assurance and cGMP compliance
Consciousness in quality is an integrated part of Novo Nordisk Pharmatech's work, enabling the company to offer outstanding products and services. By regular internal and external staff training and education, it always follows the latest guideline requirements.
Novo Nordisk Pharmatech's quality system meets DS/EN ISO 9001 and ICH's cGMP guide for API (ICH Q7). Uniform quality of finished products is ensured by the firm's efficient quality control systems, computerised materials planning, and rigorous laboratory quality control. In-process samples and finished products are carefully analysed in a modern, well-equipped laboratory.
Customised pharmaceutical products
Novo Nordisk Pharmatech is supporting innovation by offering customised solutions to meet specific requirements.
Fast and reliable services in documentation, analyses, and manufacturing, fulfilling local and international regulatory requirements are key to securing customer satisfaction.
Novo Nordisk Pharmatech's delivery and stock policy for pharmaceutical products is determined to meet the most demanding and urgent requirements and pharmaceutical products can be shipped within a week. The company's range of products is also offered in a variety of packing solutions, meeting demands for small and large packaging.
Environmental responsibility
As a chemical manufacturer, Novo Norisk Pharmatech's considerations for the surrounding environment takes a very high priority.
The company continuously focus on improving its environmental efforts and it has implemented a management system according to DS/EN ISO 14001. Novo Nordisk Pharmatech also acts in accordance with environmental legislation and other declarations of intent.
Novo Nordisk Pharmatech continuously aims to reduce its environmental impact by optimising effective resource utilisation and minimising discharge and waste. As a Novo Nordisk company, Novo Nordisk Pharmatech works with the Triple Bottom Line concept, conducting activities in a financially, environmentally, and socially responsible way.
Quaternary ammonium compounds (quats) for the pharmaceutical industry
Novo Nordisk Pharmatech focuses on manufacturing quaternary ammonium compounds for the pharmaceutical and personal care industries. Its own innovative synthesis process makes the company a leading supplier of crystalline quats. This ensures a very high level of purity of our crystalline products such as cetrimide, cetrimonium bromide (CTAB) and myristalkonium chloride (MKC).
By using raw materials of high purity and following its stringent quality system, Novo Nodisk pharmatech's products are particularly suited for applications within the pharmaceutical industry. They act as preservatives in many ophthalmic, nasal, and oral drugs, as well as for active ingredients in a variety of topical and antiseptic solutions, ointments and creams. For the cosmetic industry, our quats' purity and characteristics provide ideal conditioning, emulsifying and preserving effects in hair and cream products.
Thanks to Novo Nordisk Pharmatech's closely-controlled production process, reducing batch variation to a minimum, the company is highly valued by diagnostic reagent sector. Combined with their high purity, this makes our quats significantly superior to other less pure compounds.
Customised quats
If the required product is not in the standard assortment, we can design customised products. Our flexible production process can meet customer demands for special chain length distribution and / or solutions of quats mixed in various ratios.
Regulatory documentation for pharmaceutical compliance
As a supplier to the pharmaceutical, personal care and cosmetic industries, Novo Nordisk Pharmatech emphasises on the importance of offering quality products with the appropriate and necessary documentation. The company is fully aware of the importance of the drug registration phase within the pharmaceutical industry.
Novo Nordisk Pharmatech offers an extensive range of documentation on its pharmaceutical grade products, such as multicompendial analysis and access to regulatory documentation.
Through highly qualified support, the firm ensures the best possible service and fast preparation of documentation, such as drug master files for its pharmaceutical-grade products. To further facilitate the drug registration process, Novo Nordisk Pharmatech offers access to its certificates of suitability according to the monographs of the Ph Eur, for benzalkonium chloride solution 50% and benzalkonium.
Novo Nordisk Pharmatech A/S